A gender-affirming plastic surgeon in Florida has gone viral after posting pictures with a child she performed the life-changing surgery on. The gender-affirming surgery performed on this minor involved a double mastectomy on healthy breasts.
The Floridian surgeon who specializes in gender-affirming surgery is identified as Sidhbh Gallagher. The surgeon went ahead to take pictures with her recent patient and posted them on her Instagram account, congratulating the minor who had just received the surgery. 
Doctor poses for a picture with the child she just mutilated. pic.twitter.com/K6Z0f3yh9M

— Seth Dillon (@SethDillon) September 3, 2022
Almost immediately, this post went viral and garnered several views, comments, and reactions, including that of Seth Dillion, the CEO of The Babylon Bee. 
Dillion took a screenshot of the surgeon's Instagram post and reposted it on Twitter. He wrote, "Doctor poses for a picture with the child she just mutilated." His post also immediately got tens of views and comments as it was discovered that the surgeon already had limited comments n her posts.
Chad Felix Greene, a federalist commentator, lamented, "Layers of tragedy, A young girl convinced to hate her body and only feel joy at removing her femininity. She'll never find peace," he asserted. Always performing pride but desperate for validation. She'll become angry, bitter, and hostile, only finding purpose in victimhood. Endless pain."
Furthermore, Mag Sasha White, a Columnist at Tablet, posted a screenshot of the surgeon's story where she informed that she had been booked to remove four breasts in the next week.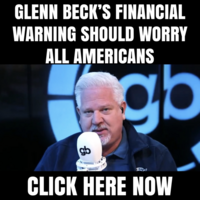 I'm looking to speak with former patients of Dr. Sidhbh Gallagher for an article I'm working on. If you or someone you know was a patient of hers, please get in touch/reply to this tweet! Particularly hoping to talk with someone who was a minor at the time. pic.twitter.com/nE9Y7C3q2h

— Sasha White (@iamGrushenka) March 25, 2022
A few months ago, Florida released guidance against such surgeries or related treatment. However, it was ignored as the surgeon was bold enough to perform the surgery and inform the world about it. She also recently complained about the guidance, which made hospitals around the state unwilling to let her use operating rooms for the surgery.
The guidance read, "Due to the lack of conclusive evidence, and the potential for long-term, irreversible effects, the Department's guidelines are as follows: Social gender transition should not be a treatment option for children or adolescents."
It also adds, "Anyone under 18 should not be prescribed puberty blockers or hormone therapy. Gender reassignment surgery should not be a treatment option for children or adolescents. … Children and adolescents should be provided social support by peers and family and seek counseling from a licensed provider."
DeSantis also noted that most of these children change their minds when they grow older. He asserted that performing these surgeries on minors is as good as permanently altering their lives as the gender-affirming surgery is irreversible. He added that he fully supports the guidance but believes additional protective measures should be added.
He said, "They are actually giving very young girls double mastectomies, they want to castrate these young boys. That's wrong, and so we've stood up and said both from the health and children well-being perspective, you don't disfigure 10, 12, 13-year-old kids based on gender dysphoria."