Democratic Rep. Jamaal Bowman (NY) pulled a fire alarm in Cannon Building on Saturday, forcing an evacuation as Democrats tried to buy more time to read new CR, Fox News' Chad Pergram reported.
Dem NY Rep Jamaal Bowman pulled fire alarm in Cannon Building, forcing evacuation as Dems tried to buy more time to read new CR. USCP criminal investigation unit is questioning Bowman

— Chad Pergram (@ChadPergram) September 30, 2023
"USCP criminal investigation unit is questioning Bowman," Pergram noted. The USCP is the Capitol Police.
Marjorie Taylor Greene captured the fallout. "Fire alarm is going off in Cannon," she noted.
Greene has called for the DOJ to prosecute Bowman for the laws that his actions allegedly broke.
Democrat Rep. Jamaal Bowman pulled the fire alarm in the Cannon building this afternoon and interrupted the official proceedings of the House as Republicans worked to keep the government open.

I'm calling on the DOJ to prosecute him using the same law they used to prosecute J6… pic.twitter.com/KlXjwVrkc1

— Rep. Marjorie Taylor Greene🇺🇸 (@RepMTG) September 30, 2023
The Capitol Police also released a photo of Bowman pulling the fire alarm.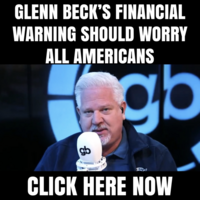 JUST IN: Capitol Police release photo of NY Rep. Jamaal Bowman pulling a fire alarm to suspend Congress and "disrupt an official proceeding" pic.twitter.com/o21CHuTJRN

— Kyle Becker (@kylenabecker) September 30, 2023
Rep. Jamaal Bowman's spokeswoman claimed he "did not realize he would trigger a building alarm" when he pulled fire alarm. "The Congressman regrets any confusion," she says.
But there's a huge problem with that excuse. Multiple sources with knowledge of the investigation into Bowman's activation of the fire alarm within the House reported to Breitbart News that he initially tore down and discarded the two signs before proceeding.
These sources further provided Breitbart News with photographic evidence of the scene following the incident, showcasing the damage inflicted on the emergency exit door, which has since been repaired.
In the photographs capturing the double doors featuring glass windows, two prominent red signs are distinctly visible. Both signs bear the message, "EMERGENCY EXIT ONLY—PUSH UNTIL ALARM SOUNDS—DOOR WILL UNLOCK IN 30 SECONDS."
Additionally, a standalone sign positioned in front of the doors reinforces the notion that this area serves as an "EMERGENCY EXIT ONLY."
On the adjacent wall to the left, a fire alarm is prominently displayed, clearly marked as a FIRE alarm. There is a multiple step process needed to pull it. "Push In, Pull Down," it says.
It is noteworthy that in the photograph depicting Rep. Jamaal Bowman activating the fire alarm, which has already been publicly released by Capitol Police, the two red signs that are typically affixed to the door appear to be absent.
According to a source familiar with the situation, during the House Democrats' motion to adjourn vote earlier in the day, Rep. Jamaal Bowman approached the door in a nonchalant manner and proceeded to forcefully remove the emergency signs, discarding them on the ground.
"He ripped both of them off the door and threw them both on the floor," the source familiar with the investigation told Breitbart News.
"Then, he leaned into the door and tried to open it," the source added. "Then, he pulled the fire alarm. When the alarm begins going off, he turned around and ran—going down to the first floor of Cannon and exited out of a different door then made his way across the street to votes. At no point did he say to anyone 'sorry this is a mistake' or 'sorry I pulled the fire alarm by mistake' or anything like that. He didn't say anything to anyone until he was confronted by Capitol Police later. By doing what he did he caused a whole building to be evacuated. Capitol Police and emergency services need to treat any alarm like a real threat until they know otherwise."
These facts contradict Rep. Jamaal Bowman's official public statement, in which he claimed he was attempting to use the door for exiting. According to the source knowledgeable about the incident, Bowman did not adhere to the 30-second waiting period, as indicated on the signs, and evidently, he did not adhere to the instructions provided on the emergency signs.
Bowman later told reporters: "I thought the alarm would open the door."
Bowman is a former school principal who is highly familiar with fire alarms. Rep. George Santos mocked Bowman's stunt.
PSA: especially to all the boys and girls who were students at Cornerstone Academy for Social Action because your principal may not have taught you. pic.twitter.com/bgXuEwTobm

— Rep. George Santos (@RepSantosNY03) September 30, 2023
Just yesterday, Bowman stated a government shutdown will probably happen because of House Republicans' "incompetence and dysfunction."
Pulling a "fire alarm" would certainly qualify as "incompetence and dysfunction," in most voters' books.
Many Americans are looking to see if Bowman will be held to account for his allegedly illegal actions, which would include the crime of "disruption of an official proceeding," and if he, too, will be thrown into a prison without due process for months awaiting trial.
Subscribe to Kyle Becker's free "Relentless Podcast" on Rumble or on YouTube.