The sequel to the legendary Top Gun from 1986 is outperforming all of its Paramount predecessors. Top Gun: Maverick surpassed James Cameron's Titanic as the highest-grossing Paramount film of all time.
Top Gun: Maverick is currently flying at the coveted number one position, despite the fierce competition. Paramount Pictures has released hundreds of movies in its 110-year history. Top Gun: Maverick has officially surpassed Titanic's total domestic box office revenue of $600.7 million with $601.9 million.
"Top Gun: Maverick is a phenomenal motion picture, and we take deep pride in celebrating this tremendous achievement alongside Tom Cruise, our filmmakers and cast, our marketing and distribution teams, and, of course, all the new and original Top Gun fans, without whom this wouldn't have been possible," said CEO of Paramount Pictures, Brian Robbins.
This is Tom Cruise's highest-grossing film, grossing more than $1 billion at the box office worldwide.
The action scenes in the movie are mind-blowing. Some of the scenes were filmed only once because the set kept blowing away, but the action scenes are what make the movie stand out. Top Gun: Maverick is described as "an out-of-bounds blast of afterburner fumes and thrillseeker highs that's sure to please audiences looking for a classic summer blockbuster."
The plot revolves around Pete "Maverick" Mitchell, one of the Navy's best aviators. He is instructing a group of recent graduates on a special mission. The main character battles his fears and the ghosts of his past. Everyone involved in the mission must make the ultimate sacrifice, as reported.
The same man, who spends his days training to become the best aviator, is the focus of the tale from 1986. (Tom Cruise) is sent to the elite school, but the other pilots, particularly the calm and collected Iceman, don't take kindly to his wild attitude and smug personality. Maverick falls for his attractive flight instructor.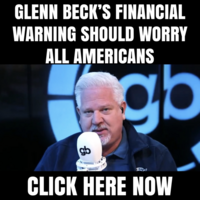 The original Top Gun got mixed reviews from critics. A month after the initial release,  the number of theaters playing the movie increased by 45 percent. Soon enough, Top Gun became a major economic success, earning $357 million against a $15 million production budget.
This story syndicated with licensed permission from Frank at TrendingViews.com. Follow Frank on Facebook and Twitter