With Election Day, aka the referendum on Democrats coming up in a little over a week, it appears that control of the Senate is coming down to the wire. While the Dems have all but lost the House, they want to keep the farm (Senate). New polling released today shows the four key battleground states of Georgia, Pennsylvania, Nevada, and Arizona are basically too close to call, and probably too close for comfort for Joe Biden and his cronies on Capitol hill.
If the left flubs the Senate and loses the House as expected, Biden can all but pack his free tote bag from AARP and get the Pontiac warmed up, because any "work" he has left in Washington will be over. Let's check out these races and see what's going on.
Control of the Senate in this year's midterm elections is coming down to four hotly contested races — Arizona, Georgia, Nevada and Pennsylvania — ​in which only one Democratic candidate holds a steady lead over his Republican opponent, a poll released on Monday showed.
​In three of the states — Arizona, Georgia and Nevada — voters said they prefer Republicans to win a majority in the upper chamber. However, the poll also has the Democratic candidate leading in Arizona and Georgia.
— Rob Mattox (@RobMattox2) October 31, 2022
It escapes logic and reasoning as to how any Democrat is leading in any poll anywhere, dogcatcher included. You know Dems would release all of the "bad' dogs back onto the streets just like they do criminals.
All joking aside, Adam Laxalt in Nevada is locked in a dead heat with Catherine Cortez Masto. How? Masto is focusing her ads on Laxalt being pro-choice and is taking his comments about Roe V Wade being a "joke" out of context because she has NOTHING else to run on. Residents in Nevada's biggest city, Las Vegas, are extremely upset over the influx of homelessness and crime and are fed up. This race shouldn't be close but demonstrates what other states are going through right now.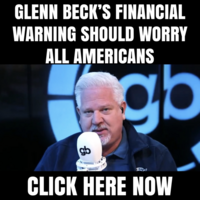 Georgia and Pennsylvania are in similar shape. Voters are afraid to commit to non-politicians in Dr Oz and Herschel Walker, even though the status quo has been proven to not work. Mind-boggling!
Pennsylvania is equally shocking. After the mind-numbing Oz versus Fetterman debate, if you can call it that, it is still neck and neck even though Fetterman and his hoodies clearly are not capable of doing the job. voters are still hesitant to trust Mahmet Oz, mostly because of Dem attack ads.
In calls to voters the day after the debate, a plurality said they believed Fetterman wasn't healthy enough to serve in the Senate, but still preferred him as a candidate to Oz, the celebrity heart surgeon and longtime daytime talk show host.
In Arizona, Blake Masters is the better candidate but ultimately has run on a platform of change, some of which has spooked voters that could be swayed because of Biden's dismal performance.
Andrew Swanson, an independent from Glendale, Ariz., said he was unhappy about Biden's performance in the White House, but still intends to vote for Kelly.
" [Republican] Blake Masters has got all these wild ideas that he's putting out there and talking about all these extremes," he said.
Credit Masters for being transparent with his plans for Arizona, but he may have cost himself the race by revealing too much of his hand. I realize lying is Democrat domain, but perhaps don't reveal everything yet.
Majorities of voters in all four states cite economic issues like jobs, taxes, and cost of living over favored Democratic themes like abortion, gun control, and threats to democracy.
Ultimately any race should come down to real, tangible issues that impact everyday people and their quality of life, but Dems like to run on "existential" issues rather than tangible economic matters. Hopefully the talking points the left has been hammering mean less than the real daily issues that affect Americans, and these four states contribute to the impending red wave.