Tom Cruise is a crazy man. I'm not even talking about Scientology, either. Tom Cruise has always been proud of the fact that he does his own stunts. Why shouldn't he be? Cruise keeps himself in top physical condition, and the danger level of his stunts increase with every movie. From doing his own motorcycle scenes in "Knight and Day", and the "Mission Impossible" movies, to jumping from building to building, and being strapped to the OUTSIDE of an airplane in the same series, Cruise continues to push the limits.
On the heels of Top Gun: Maverick, a movie in which he actually did all of his own insane flying scenes, Cruise teased the idea of filming a movie in space. In 2020 Cruise toyed with the idea, but as the pandemic dragged on and movie production ground to an almost halt, the idea was shelved. Guess what Tom Cruise is going to do! Check this out:
Tom Cruise will "hopefully" become "the first civilian to do a spacewalk" outside of the International Space Station when he blasts off to space to shoot a new action movie with director Doug Liman. Universal is backing the Cruise space project, which reportedly carries a budget in the $200 million range. 
Tom Cruise will launch aboard a SpaceX rocket to film a movie at the Space Station & could become the first civilian to do a spacewalkhttps://t.co/fvcUqv1wqT

— Tesmanian.com (@Tesmanian_com) October 12, 2022
So, what's the big deal? Civilians go to space all the time, don't they? It shouldn't be that dangerous to board the International Space Station and film a few quick scenes before coming back to Earth. Guess that just doesn't scratch Tom Cruise's itch.
"Tom Cruise is taking us to space. He's taking the world to space. That's the plan. We have a great project in development with Tom, that does contemplate him doing just that. Taking a rocket up to the space station and shooting and hopefully being the first civilian to do a spacewalk outside of the space station."
The last part is the most important. Not only is cruise going to film on the Space Station, but he is also going to suit up and take a stroll around, maybe check things out. So how is he going to make this happen? It seemed like talking the military into allowing him to use a few fighter jets was a big ask. How is he going to pull this off?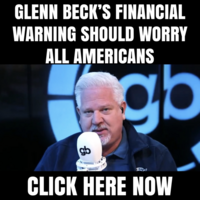 "When a producer proposes something crazy to you, like, let's try to shoot a movie in outer space, and NASA and SpaceX sign on, and Tom Cruise signs on… you're just a little bit more receptive," 
While reports say the majority of the movie will be filmed on Earth, with Cruise's character needing to board the ISS to save the planet (of course), the "how" he gets there and "with whom" could be more important. Private space travel is looming on the horizon, and if this can be pulled off safely, other movie studios could eschew the high tech, fake looking CGI in the future and find more creative ways to get actors involved in the production as opposed to computers. That's not to say the Rock is going to go to space anytime soon, but maybe production companies attempt to make things look a little more real.
Partnering with Tom Cruise to film a successful and popular action movie would be a significant boost to SpaceX's brand as they look to continue distinguishing themselves as the space industry's leading private company, secure government funding in the US, and eventually offer civilian flights. SpaceX's competitors at Blue Origin and elsewhere may look to match that positive publicity by partnering with other major filmmakers. So as Tom Cruise works on the most dangerous stunt of his career, the actor could change both Hollywood filmmaking and civilian space travel forever.
So, Elon Musk is giving Cruise a ride, NASA is on board, and the storyline and producer are lined up. All that's left is to get Tom up there, keep him from getting killed, and wait for the premiere. Hopefully it won't be years after the movie is finished as was the case with Top Gun: Maverick, but hey, it was worth the wait, so Tom Cruise in space will be too.