Firebrand blondie Tomi Lahren absolutely shreds WNBA player Brittney Griner, asking why would she want to return to America, a nation unworthy of her own patriotism. Griner pleaded guilty to breaking the law in Russia and has been detained since February. Many Democrats are pleading for America to get involved and get her back, but it appears that an even bigger group of Americans are saying "to heck with Brittney Griner, she broke the law! Do the crime, do the time" and want her to stay in Russia, particularly because she hated on the National Anthem. Lahren got some laughs when she said Griner was one of the people who owes "Trump supporters some gas and grocery money."
WATCH TOMI LAHREN DESTROY BRITTNEY GRINER:
It's like if she hated America so much then, then why not stay in Russia. And you know what, as a professional athlete, she's briefed on what to do and what NOT to do when traveling to other cities and countries, because there are different laws everywhere. She willingly broke this law and now she all of a sudden wants to come back to the United States? Meh… Russia can keep this one!
Tomi Lahren went OFF on her too, saying the following about Brittney Griner's criminal activity:
"If you're wondering, yeah, that's illegal… Since her detainment in February, her teammates, coaches, family members and friends have been petitioning Joe Biden to bring her home and for good reason. Russia is awful and oppressive. Its legal system is questionable at best, and that's being kind. No one is sticking up for Russia here, trust me… Last week, Griner even wrote a letter to Joe Biden begging him to do something, even trying to butter up old Joe by saying she cast her first vote for him in 2020…. So, yeah, add Griner to the list of people who owe Trump supporters some gas and grocery money… But anyway, her pleas have largely fallen on deaf ears … But luckily, luckily, our favorite virtue signaling self-anointed king of basketball, LeBron James, is weighing in like the true international diplomat he is. On the latest episode of The Shop Uninterrupted. KING Baby Bron questions not only whether the USA has Brittney Griner' back, but also ponders if he'd even want to come home if he were in her shoes."
LeBron James made comments about Brittney Griner that he had to walk back after people on social media called him anti-American.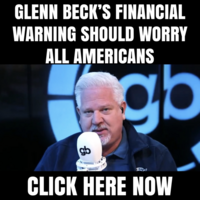 The comments NBA All-star LeBron James made about Brittney Griner's detention in Russia were clarified by himself after saying he wasn't "knocking our beautiful country."
In the trailer for the latest episode of "The Shop: Uninterrupted," the Los Angeles Lakers superstar had said that he wondered if Griner, a WNBA player for the Phoenix Mercury, would question if the United States has her back since the government hasn't gotten her out of confinement.
"Now, how can she feel like America has her back? I would be feeling like, 'Do I even wanna go back to America?'" said James in the trailer.
Griner was arrested at an airport near Moscow, in February, for allegedly having hashish oil in a vape cartridge in her luggage. Last Thursday she pleaded guilty. She played in Russia in the off-season to make money, per report.
LeBron tweeted: "My comments on 'The Shop' regarding Brittney Griner wasn't knocking our beautiful country. I was simply saying how she's probably feeling emotionally along with so many other emotions, thoughts, etc inside that cage she's been in for over 100+ days! Long story short #BringHerHome."
This week, Cherelle, Griner's wife, spoke on the phone with President Biden, who called to "reassure her that he is working to secure Brittney's release as soon as possible, as well as the release of Paul Whelan and other U.S. nationals who are wrongfully detained or held hostage in Russia and around the world," the White House said.
Getting Griner out of Russia remains a "top priority" for the administration, the U.S. State Department has said.
Just before Russia invaded Ukraine, Griner was arrested, which complicated her situation since the U.S. has levied serious sanctions on Russia over the war.
Griner is technically a criminal now that she pleaded guilty, however the WNBA all-stars still honored her. The WNBA All-Stars showed their support for Brittney Griner on July 10th as they all sported the Phoenix Mercury center's jersey number during the 2nd half of the game, despite her pleading guilty to a crime as she's detained in Russia.
The team of A'ja Wilson would defeat the team of Breanna Stewart for All-Star supremacy 132-112. At the end of the game, the players made it clear that their focus was on Griner.
"BG's one of us. She's our sister," said Wilson, who is a player of the Las Vegas Aces. "And at the end of the day, we're going to do whatever we can to amplify the platform that we have to make sure that everyone is doing what they need to do to make sure that she gets home safely."
Seattle Storm guard Sue Bird stated: "We just wanted to make sure at some point that we were able to, on national television, obviously in front of a (big) crowd, put Brittney's name in the forefront. That was our way of honoring her."
Griner has been detained in Russia since February. She was arrested for supposedly carrying vaping cartridges containing cannabis-derived oils into a Moscow airport.
On July 7th Griner pleaded guilty to the criminal drug charge in an effort to get a lenient sentence. "Obviously we are thinking of Brittney Griner at this time," the Commissioner of WNBA, Cathy Engelbert said in Chicago. "She remains a huge priority for us, continues to have our full support, fully focused on getting her home safely and as soon as possible of course."
This story syndicated with licensed permission from Frank who writes about Conservative Politics News for TrendingViews. Follow Frank on Facebook and Twitter