Twitter is currently suspending conservative Twitter accounts for calling out the trans Nashville shooter who killed 6 Christians in Nashville, Tennessee.
On Monday morning, 28 year old transgender Audrey Hale drove to Covenant Christian School and killed 3 students and 3 faculty.
Lindsay Watts of ABC News reported, "Nashville Chief says Audrey Hale bought 7 guns from 5 gun stores legally. Says Hale was under doctor's care for an emotional disorder. Says parents believed she had sold the only gun she owned, but unbeknownst to them there were others."
Starting on Tuesday, multiple top conservative Twitter users were locked out their accounts for commenting on the transgender shooter including Benny Johnson, who has well over 1 million followers on the platform.
"Twitter has locked @bennyjohnson's account. I know there have been some mistakes with policy enforcement around sensitive issues, but I guarantee what was said was lawful speech. Would appreciate a second look at this."
Looks like @stillgray is locked out as well. https://t.co/dRI1X7tmdf

— ALX 🇺🇸 (@alx) March 29, 2023
Popular account Catturd was also locked out.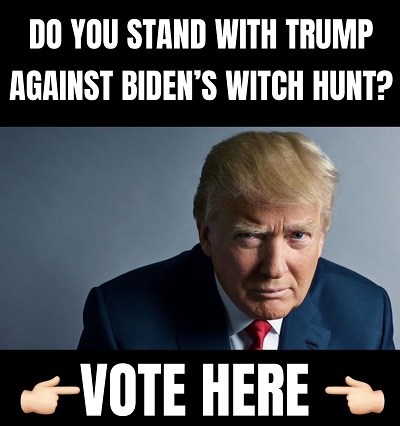 I was locked out of my account yesterday for tweeting a transgender day of vengeance ad. https://t.co/D9h0JOTiZW

— Catturd ™ (@catturd2) March 29, 2023
Can confirm @catturd2 has been locked out of Twitter for 12 hours. He posted this on Truth. @elonmusk LIED about bringing free speech back to this platform. pic.twitter.com/LQ80STzpWy

— LivePDDave 🇺🇸 (@LivePDDave1) March 29, 2023
The Post Millennial as well:
We were locked out of our account for this tweet. It linked to our reporting about a "trans day of vengeance" that was being organized by far-left activists. @elonmusk pic.twitter.com/hns06UKKg0

— The Post Millennial (@TPostMillennial) March 28, 2023
More:
I got locked out of @Twitter for sharing the violent trans poster asking why this wasn't considered terror!!! Absolutely NOTHING has changed on @elonmusk' so-called 'new' Twitter! Exactly the same BS! You cannot question some radical terror movement! @ellagirwin @TwitterSafety pic.twitter.com/zu7mUnRt7X

— Dr. Anastasia Maria Loupis (@DrLoupis) March 29, 2023
With all due respect @elonmusk if this BS continues you can take your $8 and shove it up your microchipped ass.

Does this look like free speech to you? pic.twitter.com/Db2G5CKL18

— Shawn Farash ❌🐻 (@Shawn_Farash) March 29, 2023
Yesterday I tweeted the below and attached the graphic for the "Trans Day of Vengeance"

Twitter Locked me out for inciting violence and denied my appeal unless I deleted the tweet.

The graphic is still all over leftist Twitter.
Any help here?@elonmusk @TwitterSupport pic.twitter.com/lBGtGqf4Uw

— Jason Robertson (@JRobFromMN) March 28, 2023
Dear @elonmusk. Have we been fooled? You won't read this but others will. Accounts are being locked and suspended currently by just sharing photos that the trans community have put out, we've been locked out for showing their own words. Many of us came to Twitter to escape…

— 9mmSMG (@9mm_smg) March 29, 2023
Many top conservative Twitter users are locked out of their accounts for calling out the trans Nashville shooter.

What is going on @elonmusk? Does the FBI still have moles inside Twitter?

— Collin Rugg (@CollinRugg) March 29, 2023
We hope to hear from Elon Musk on the matter soon. Check back for updates.