Gun manufacturer Smith & Wesson called out democrat lawmakers and gun control activists for using gun manufacturing companies as scapegoats for the "crisis of violence" that has rocked America. The gun manufacturer accused the faction of only trying to demonize guns and lawful gun owners to cover for their failed policies that have led to surging crime rates.
The president, Joe Biden, has made gun control a prodigy on his bucket list. Several times, Biden has called to ban certain semi-automatic rifles and "high-capacity" magazines after mass shooting events.
Furthermore, the democrats also held a meeting in June outside the Smith & Wesson headquarters in Springfield, Massachusetts. Led by Massachusetts Senator Ed Markey, they had called for even stricter gun control, explicitly targeting Smith and Wesson.
The senator said, "More and more mass shooters murder more and more Americans with these assault weapons in hand. The AR-15 style assault weapons made right here at Smith and Wesson were used in mass shootings."
Smith & Wesson, in a 440-word statement released on Monday, upbraided the Biden administration and the democrat lawmakers who have been pushing for gun control as though it was entirely to blame for the insurgence. 
The Smith and Wesson statement said, "Some have had the audacity to suggest that after they have vilified, undermined and defunded law enforcement for years, supported prosecutors who refuse to hold criminals accountable for their actions, overseen the decay of our country's mental health infrastructure, and generally promoted a culture of lawlessness, Smith & Wesson and other firearm manufacturers are somehow responsible for the crime wave that has predictably resulted from these destructive policies."
Democrat-run cities like Los Angeles, New York, and Philadelphia have experienced the most spike in insurgence. Philadelphia is at risk of making history again by setting a record for most homicides in a year, tracking closely with its previous record just last year. These states have seen the most criticism and have been threatened with impeachment. Smith believes that this is why they are the ones leading the battle for gun control, as they have failed in their duties to protect their states, blaming others for their failures instead.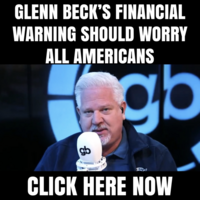 The statement added that this cabal is to blame for the insurgence and lawlessness in their cities. They have been incarcerating prisoners back into the street and upholding crime in the name of being liberal. However, they are trying to avoid taking responsibility for the actions, blaming Smith and Wesson and other gun manufacturers. Smith added that it is "no surprise that the cities suffering most from violent crime are the very same cities that have promoted irresponsible, soft-on-crime policies that often treat criminals as victims and victims as criminals."
Furthermore, Smith noted that the firearms they manufactured have never broken into a home, assaulted a woman, or carjacked an unsuspecting driver. Instead, Smith said that their firearms have only served as a means for these citizens to protect themselves and their families. He ended his statement after pledging to never back down in their defense of the second amendment.