ABC's Martha Raddatz said the new Washington Post/ABC poll in which former president Donald Trump leads Joe Biden by a staggering 10 percentage points is a "tough one to spin" for Democrats as a network panel reacted to the survey.
In addition to the 10-point overall lead, the poll has been described as a nightmare for Joe Biden for a number of reasons. Among key demographics, the poll found that former President Trump is leading with independents by 13 percentage points nationwide. The survey of 890 registered voters also found Trump winning Hispanics by six points, while overall, the former president garnered 43 percent of the vote from nonwhite voters.
Whatever caveats, whether that is an outlier, that's a tough one to spin," Raddatz said Sunday on ABC's This Week.
Former Democratic National Committee Chairwoman Donna Brazille agreed with Raddatz, saying, "It's a tough one to spin, Martha. But I don't believe Democrats should be sitting in a panic room."
"I think they should be out there in the streets like they have been all year long after all Democrats have won in places like New Hampshire, a district that Donald Trump carried. This Democrat won by six points, and Democrats won down in Jacksonville, Florida. Democrats have won in Wisconsin. Democrats also with the ballot in Ohio, so don't go into the panic room just yet," Brazille said. The former DNC chairwoman went on to urge Democrats to improve their messaging on the economy to struggling Americans.
"They're angry because of electric bills. Their gas bill has come due. The electric bill has come due, their rent's due, and it don't they don't feel it in their pockets. Get back to the kitchen table and start talking to the American people," she said.
"The message may be out there, but they're not feeling it," Raddatz chimed in.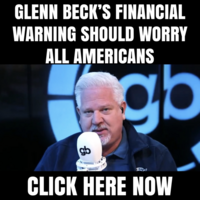 Raddatz later shifted the discussion to President Biden's age and voter concerns on the issue. "Obviously, he can't do anything about that," Raddatz said. "But he does keep saying, just look at me and people look at him."
"And this poll is the result of what they see," replied Politico news chief Alex Burns. "That when you when you have an unfixable issue like that. Right. You cannot make the president younger. You can change his appearance on the margins, but not by a lot."