Video of an infamous January 6 participant calling for crowd dispersement that day has resurfaced online.
Jacob Chansley, who garnered worldwide recognition for donning a buffalo headdress during the riots, at some point on January 6 grabbed a microphone and told an attentive crowd that President Donald Trump had tweeted a call for protestors to halt their actions and vacate the Capitol.
Video, posted by Becker News, shows the scene:
"Donald Trump has asked everybody to go home," Chansley yelled. "We made our point. Donald Trump asked everybody to go home. So what we're gonna do, we're gonna obey our President, we're gonna do as he asked. Let's get out of here guys."
WATCH:
🚨 Breaking: A video re-emerges of Jacob Chansley reading Trump's tweet, telling protestors to "GO HOME" and remain peaceful. pic.twitter.com/dhJKYKrblT

— Becker News (@NewsBecker) March 10, 2023
While the timing of the call to stand down can not be determined in the video, it appears that Chansley and the crowd had finished their march through the Capitol by this moment of reflection. The events of J6 were immortalized by images of clashes between police and protestors, a man resting his feet on Nancy Pelosi's desk, and the deaths of an officer, Air Force veteran, and three others.
Chansley, later dubbed the "QAnon Shaman" in media reports, reached a plea agreement with prosecutors for a reduced sentence on one count of disrupting official proceedings in the Capitol building. He was sentenced in 2021 to nearly three and a half years at a minimum security Arizona prison and last year dropped an appeal to change his plea.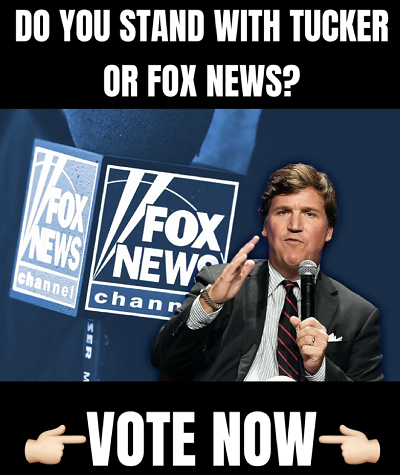 The events of J6 have been chronicled this week by Tucker Carlson, who has devoted his Fox News primetime show to airing previously unreleased footage of the riots. In one scene, Carlson argues that it appears Chansley was being guided through the building by Capitol police, a retelling at odds with Chansley's plea agreement where he acknowledges that officers repeatedly asked him to leave the building.