Republican House candidate Harriet Hageman nabbed a win in the midterm elections on Tuesday for the state of Wyoming, which means she'll be rolling into Washington, D.C., to replace former President Donald Trump's archenemy Congresswoman Liz Cheney, one of the top dogs on the January 6th committee, who also happened to vote to impeach him.
According to the Daily Wire, Decision Desk HQ, along with several other outlets projected Hageman to win the race at 11 p.m. Tuesday evening.
"Thank you, Wyoming. I am honored to represent you and I will always put Wyoming first," she posted on Twitter.
Thank you, Wyoming. I am honored to represent you and I will always put Wyoming first. pic.twitter.com/6F13FCIdnE

— Harriet Hageman (@HagemanforWY) November 9, 2022
"The Wyoming attorney earned 69.99% of the state's votes with an estimated 91% of the votes in, according to Decision Desk. Democrat Lynnette GreyBull held 24.67% of the vote," the report said. "Wyoming's two GOP senators celebrated Hageman's win in a joint statement."
"Congratulations to Harriet Hageman on her decisive victory tonight," Sen. John Barrasso stated in response to the Wyoming Republican's win. "I look forward to working side by side with Harriet along with Senator Lummis for Wyoming. Together, we will be a reliable, conservative and effective team. We will focus on issues that matter most to the people of Wyoming: unleashing American energy, fighting inflation, securing our border and cutting wasteful Washington spending."
Sen. Cynthia Lummis also celebrated Hageman's "W."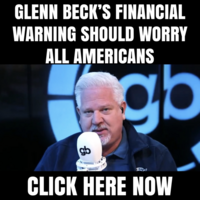 "Harriet Hageman has spent a lifetime defending Wyoming's natural resources while championing our people, businesses and rural way of life, and I am pleased she will be taking this experience and commitment to Wyoming to Congress," Lummis remarked. "She is the conservative fighter our state needs in the U.S. House of Representatives and will be an excellent teammate for Senator Barrasso and I in Washington."
This isn't the first time that Hageman has run for political office. Back in 2018 she ran for governor, though she ended up losing in the primary to GOP Gov. Mark Gordon. But she decided to run for the state's only House seat, receiving support from major Republican figures like former President Donald Trump, who was eager to shutdown Cheney's political career in Wyoming.
"Cheney voted to impeach Trump following the events of January 6, 2021. She has also served as one of only two Republicans on the House committee to investigate January 6," the Daily Wire said. "The Wyoming congresswoman was later censured by her own state's Republican Party, which backed Hageman in the August primary. Hageman went on to defeat Cheney."
Cheney then decided to throw her support behind several Democrats in the days before the midterm election, which showed her true identity as a Republican In Name Only (RINO).
"The congresswoman expressed her public endorsement of Michigan Democratic Rep. Elissa Slotkin in her re-election campaign against a Republican opponent just days ahead of the midterm elections. She also said she would not vote for Republican Senate candidate J.D. Vance if she lived in Ohio," the report added.
Of course she wouldn't vote for Vance. He had Trump's support. That's how much she hates the guy. So much so that getting vengeance against him is far more important than doing what is best for your country. And that's why she lost reelection.