There was an awkward moment at the third Republican primary debate on Wednesday night. The NBC moderator had to intervene before it got too out-of-hand.
The debate kicked off at 8 p.m. Eastern in Miami.
"BREAKING: Trump chant just broke out in the crowd at the RNC Debate and NBC producer yelled at them to stop," conservative pundit Benny Johnson pointed out.
Five candidates were on stage at the time: former New Jersey Gov. Chris Christie, Florida Gov. Ron DeSantis, former U.N. Ambassador Nikki Haley, entrepreneur Vivek Ramaswamy and South Carolina Sen. Tim Scott.
Missing — again — was front-runner Donald Trump, who was busy hosting a rally not far away, in Hialeah, Florida. You can watch live below via RSBN.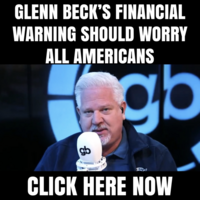 Despite some heated criticism, Trump has stated that he sees no value in attending the debates because his lead in the polls among Republican voters provides him with no incentive to counter the other candidates' assaults.
"I like to debate. I probably am here because of debates. I don't mind it at all," he told Fox News' Bret Baier in an interview this summer. "But when you're 40 points up …. Why would I let these people take shots at me?"
Despite skipping the first two contests, Trump remains the undisputed favorite nationally and in the crucial early primary states.
As counterprogramming, Trump has been organizing numerous events in lieu of debating. His campaign rally is scheduled for Wednesday in Hialeah, Florida, which is conveniently located 10 miles northwest of the venue where his principal adversaries will be engaging in debate.
The objective of Trump's rally, which will be held in a region where 95% of the population consists of Hispanics and Latinos, is to increase his support among a group that has become increasingly Republican in ideology in recent times.
A number of Trump's closest allies and celebrity supporters will attend the Hialeah rally, including former White House press secretary and current Arkansas governor Sarah Sanders, who recently endorsed her former employer. In an effort to divert attention from his opponents, the Trump campaign is setting up a debate-style "spin room" at the rally site following the remarks, utilizing its own surrogates.
Trump will host a celebration for Florida Republican celebration leaders at his Mar-a-Lago Club the following day, on Thursday. This is an attack on DeSantis in the governor's home state.
Subscribe to the "Relentless Podcast" with Kyle Becker.