Posting about the widely expected red wave and the success of his candidates on Truth Social on Tuesday night and very early ono Wednesday morning, former President Donald Trump cheered the success of the candidates that he picked, saying:
174 wins and 9 losses, A GREAT EVENING, and the Fake News Media, together with their partner in crime, the Democrats, are doing everything possible to play it down. Amazing job by some really fantastic candidates!
That post, which came early in the morning on Wednesday, was a follow-up to his original post on the score of his candidates in elections. In that one, he simply said "115 and 5 tonight!"
In a slightly earlier post, former President Trump had said "So far tonight, 104 and 4. Great Republican Candidates!"
In other election night posts, Trump cheered the victories of his people and ripped those who moved away from him in recent months only to lose painfully on election night.
Posting about Don Bolduc, for instance, who was running in New Hampshire and lost to Democrat Maggie Hassan, Trump blasted Bolduc for changing his tune on 2020, saying:
Don Bolduc was a very nice guy, but he lost tonight when he disavowed, after his big primary win, his longstanding stance on Election Fraud in the 2020 Presidential Primary. Had he stayed strong and true, he would have won, easily. Lessons Learned!!!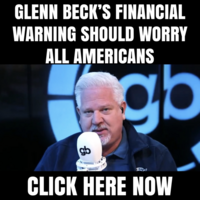 Trump also cheered the loss of Joe O'Dea, a RINO candidate running for Colorado's Senate seat. Trump, posting about the defeat of the RINO at the hands of a Democrat, said:
Joe O'Dea lost BIG! MAKE AMERICA GREAT AGAIN!!!
One commenter posted a great little song about Trump on that post about Joe O'Dea, saying:
Donald J. Trump – he must be a machine!
Always looks sharp – presentation pristine! 🙌🏼
When he's giving us TRUTH, it won't always be clean,
but he's got a way with words (if you know what I mean)! 😏
He loves our country, and it clearly shows.
A True Patriot from his hair to his toes!
He has our respect, but our love for him grows,
and we're still catching up with what he already knows! 🤔
His energy's contagious – Trump Rallies are THE BEST!! 👍🏼
WWG1WGA and to ALL may God Bless!
While Trump cheered the victories of those that he supported on Truth, the night was far from great for Republicans generally, who might have won the House and Senate but did not win the red wave that many expected.
Not everyone was so cheery about what happened on Tuesday, however. Politico, for example, claimed that Trump was in a weaker position after Tuesday's elections because his candidates outperformed some of the more traditional Republicans that ran. Contrasting his performance with that of DeSantis, for example, Politico said:
Ron DeSantis, the Republican governor of Florida — and a potential rival to Trump — won reelection in a 20-point landslide. In 2020, Trump carried the state by just more than 3 percentage points.
By: TheAmericanTribune.com, editor of TheAmericanTribune.com. Follow me on Facebook and Subscribe to My Email List