Former President Donald Trump blasted William Barr for criticizing him during a recent interview with Fox News. Donald Trump blasted the former Attorney General saying he had no guts.
Barr's comments at this interview on Friday afternoon were related to the FBI's raid on Trump's Mar-a-Lago home last month. The Department of Justice had claimed that they recovered classified documents and government records belonging to the National Archives.
Barr dismissed Trump's legal team's request for the appointment of a special master to review the items that the FBI seized from Trump's home. Barr said it was more or less a "red herring."
Barr asserted that Trump's team does not need a special master to identify documents relating to his private communications with his lawyers as there does not seem to be much to it.
Former President Donald Trump slammed former Attorney General William Barr after Barr criticized him during a Fox News… #BreakingNews #conservative #ConservativeNews #trump #republicanhttps://t.co/8s99p0TBMQ

— Conservative News Daily (@ConservNewsDly) September 3, 2022
Though Trump has also insisted that the documents the FBI claimed to seize have been declassified, Barr dismissed him. Barr argued that the documents belong to the government because they are government records. He added that they are subject to executive privilege even if classified, and all those documents belong in the National archives. 
He added, "And any other documents that were seized, like news clippings and other things that were in the boxes containing the classified information, those were seizable under the warrant because they show the conditions under which the classified information was being held. So, I think it's a red herring."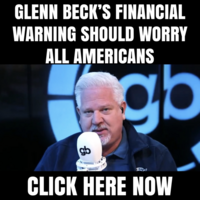 Moreso, Barr asserted that Trump had not taken out the documents for legitimate purposes. He mentioned that he did not believe Trump's claim to have declassified all those documents. He further stated that declassifying all of those documents would have been an abuse of the presidential power and a show of recklessness on Trump's side.
In reaction to Barr's remarks, Trump wrote, "He was a weak and pathetic RINO, who was so afraid of being Impeached that he became a captive to the Radical Left Democrats. Barr never fought the way he should have for Election Integrity, and so much else. He started off OK as A.G., but faded fast – Didn't have courage or stamina."
Trump added that the former attorney general had neither guts nor glory. He recalled how Barr was fired before he became the United States president. Barr had stalled the investigations about the laptop scandal, helping the democrats rig the elections.
He wrote, "Former A.G. Bill Barr was fired long before I left the White House on January 20th. He acted very slowly on the 'No Collusion' Mueller Report in that the FBI and 'Justice' had the 'Laptop from Hell' in their possession, which totally exonerated me long before Mueller's decision came out, years later – A waste of time & money. The Laptop information should have been released BEFORE the Rigged Election, not after it, for the VOTERS TO SEE. He was petrified of the lunatic Dems & of being Impeached!"