Fresh off the heels of his arrest Tuesday in Manhattan, former President Donald Trump took to Truth Social Wednesday morning to demand Congressional Republicans 'defund' the Department of Justice.
"REPUBLICANS IN CONGRESS SHOULD DEFUND THE DOJ AND FBI UNTIL THEY COME TO THEIR SENSES," Trump wrote to his platform.
"THE DEMOCRATS HAVE TOTALLY WEAPONIZED LAW ENFORCEMENT IN OUR COUNTRY AND ARE VICIOUSLY USING THIS ABUSE OF POWER TO INTERFERE WITH OUR ALREADY UNDER SIEGE ELECTIONS!"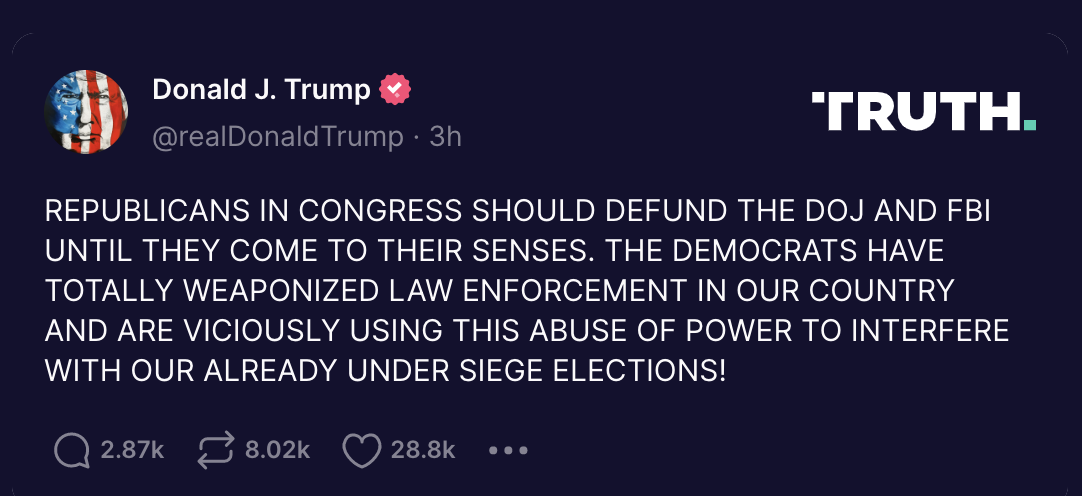 Trump's fiery comments come shortly after the judge presiding over his case, Juan Merchan, reportedly warned the GOP heavyweight about his rants on social media.
In a speech given at Mar-a-Lago Tuesday evening, Trump did not hold back either.
"The only crime that I've committed is to fearlessly defend our nation from those who seek to destroy it," Trump said in front of a full audience at his Palm Beach golf resort.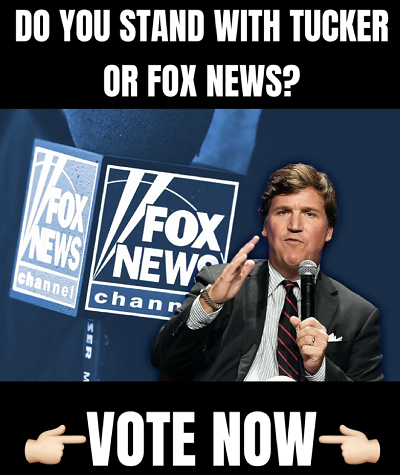 "The criminal is [Manhattan DA Alvin Bragg] because he illegally leaked massive amounts of grand jury information, for which he should be prosecuted — or at a minimum, he should resign," he continued.
"This is a persecution, not an investigation. It's put our family through hell. It's cost hundreds of millions of dollars to defend, but our heads are held very, very high. They want to settle the case, but I want no part of that. So here we are now, where we were today, where we were today, in a city that was so great just four or five years ago. But now we're there, and timed there today as you possibly read, with a local failed district attorney charging a former President of the United States for the first time in history on a basis that every single pundit and legal analyst said, there is no case," Trump added.
The former POTUS also hit Merchan, calling him a "Trump-hating" judge, while also noting that Merchan's daughter reportedly worked for the Biden-Harris campaign in 2020.
Trump's lawyer, Tom Blanche, also commented on the unprecedented indictment, calling it "sad" and "really disappointing."
"The indictment itself is boilerplate. It's really disappointing. It's sad and we'll fight it," Blanche said outside the Manhattan Criminal Court.
Watch Trump's full speech at Mar-a-Lago here.