Special counsel Jack Smith's office said on Friday that former president Donald Trump might have broken his release conditions by buying a pistol, even though Trump's spokesperson insists he didn't.
According to The Associated Press, Trump spokesperson Steven Cheung tweeted on September 25 that Trump had bought a rifle in South Carolina before later retracting his statement and deleting the post. Trump "potentially" breached the conditions of his release, according to prosecutors in a court filing on Friday night. They cited a federal rule that prohibits receiving a handgun while being investigated for a crime carrying a sentence of more than a year in prison.
Prosecutors noted in a footnote that "the defendant either sought to profit from his supporters' mistaken belief that he did so, or purchased a gun in violation of the law and his release conditions."
"To purchase a gun while this felony indictment is ongoing would be a separate federal crime and a violation of the defendant's conditions of release," the judge wrote.
Later, a Trump official emphasized that although the former president had intended to buy a pistol, he had not done so. Despite saying he wanted to acquire the weapon, Trump was not observed completing the necessary paperwork, according to The Post and Courier.
Smith noted in his filing that even after his spokeswoman removed the tweet, Trump still tweeted a video of the incident that had been shared by one of his fans.
Photos of the handgun that Donald Trump wanted to purchase in South Carolina have been released, showing custom engravings featuring Trump.

I see why he wanted it 🔥

Spokesman for Trump, Steven Cheung initially reported that the former president purchased the gun however the… pic.twitter.com/te0zBUu2Nr

— Collin Rugg (@CollinRugg) September 25, 2023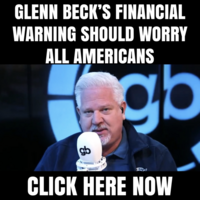 David Kopel, research director at the Independence Institute, told Check Your Fact that some federal courts have found the law unconstitutional.
"A federal judge in Texas found it unconstitutional last year and the Fifth Circuit is currently deciding that case on appeal," Gutowski said. "However, the law remains in effect as of now."
Smith's comments were made in a court filing supporting his prior request for a "narrow" gag order that would bar Trump from making "disparaging and inflammatory, or intimidating" statements about parties, witnesses, court personnel and potential jurors who are connected to his 2020 election case.
"The defendant should not be permitted to obtain the benefits of his incendiary public statements and then avoid accountability by having others—whose messages he knows will receive markedly less attention than his own—feign retraction," Smith's office wrote, pointing to the gun incident as an example in the footnote. "Likewise, no other criminal defendant would be permitted to issue public statements insinuating that a known witness in his case should be executed; this defendant should not be, either."
Get more of Kyle Becker's commentary by subscribing to his new "Relentless Podcast."