Former President Donald J. Trump celebrated his "complete victory," after a ruling in U.S. District Court  Tuesday dismissed a class-action lawsuit against him related to an endorsement agreement with ACN Opportunity LLC.
As reported by The Western Journal, the former President entered into the endorsement agreement with ACN Opportunity in 2006, and was engaged by the firm to promote its services in marketing training toward independent business owners referred to as IBOs.
Judge Lorna Schofield of the U.S. District Court for the Southern District of New York explained the plaintiffs who enrolled with ACN Opportunity LLC, a multilevel marketing company, claimed that they "relied on Trump's endorsement of ACN in deciding to enroll," that he should be held liable for the fact that they made little to no money throughout their participation in the program.
Trump's agreement with ACN was extended until 2015, at which point his presidential candidacy began. Judge Schofield found that defining a class that could have been harmed by then-presidential hopeful Trump would prove impossible.
She wrote, "While individual plaintiffs may show that they reasonably relied on Trump's endorsement of ACN when enrolling, that reliance cannot be inferred about all class members when IBOs were recruited through personal contacts in small meetings and with various marketing materials that contained inducements independent of Trump."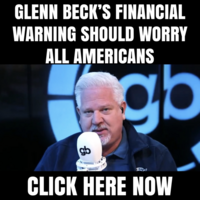 The Judge added, "Here there is no cohesion among putative class members to justify applying the presumption that they relied on Trump's statements in deciding to enroll, because they were exposed to different marketing pitches from sources in addition to Trump, including statements made by their own personal contacts and marketing materials from ACN."
In short: Trump was a paid spokesman, and thus cannot possibly be held responsible for individual losses of business owners he himself never worked with.
Schofield explained, "The majority of the content on the Opportunity Discs [promoting the company] portrayed testimonials from various successful IBOs, highlighting how ACN has enabled them to have, for example, a relaxed work life, expensive cars, and large homes."
"The nature of Trump's alleged misstatements also raises individual questions of whether any given putative class member believed the statements and therefore relied on them."
Finally, the Judge observed that "the record evidence shows that some IBOs knew or assumed Trump was a paid spokesperson." She noted that Trump's recorded statements of ACN being a "great opportunity," description as possessing a "winning business model," and claiming a "prevent track record" of "creating millionaires," isn't fraud or misrepresentation. It's advertising.
Trump reacted to the ruling via Truth Social, writing,
"Today we had a Total and Complete Victory against Far Left Lawyer, Roberta Kaplan, on her ridiculous ACN Class Action Suit, yet another Election Interference Case. It was ruled that there can be no Class Action, and Certification was denied!"
Trump and Kaplan, the attorney representing the Plaintiffs in the ACN case have a bit of history. She represented E. Jean Carroll during the defamation suit that found Trump held liable for damages against Carroll for denying her allegations of rape.