Former President Donald Trump has been fighting against the media since his 2015 presidential campaign announcement, but he recently took things up a notch by filing a defamation lawsuit against those who awarded the Pulitzer Prize to the New York Times and Washington Post "journalists" that pushed the since-discredited "Russiagate" story.
Fox News Digital obtained a copy of the lawsuit and reported on it, saying:
Former President Trump filed a defamation lawsuit on Tuesday against the Pulitzer Prize Board over the 2018 National Reporting prizes given to The New York Times and Washington Post for coverage of "now-debunked theory" of alleged collusion between the Trump campaign and Russia.

Trump's suit, filed Tuesday in Okeechobee County, Florida, was obtained by Fox News Digital. It states that a "demonstrably false connection was and remains the stated basis" for the coverage that received the prestigious award.
According to Fox News Digital, Trump's legal team, in the lawsuit, argues that "A large swath of Americans had a tremendous misunderstanding of the truth at the time the Times' and the Post's propagation of the Russia Collusion Hoax dominated the media. Remarkably, they were rewarded for lying to the American public."
Continuing, the lawsuit argued, again according to Fox News Digital, that the Pulitzer Prize Board is liable because it did not retract the award after the Russia collusion story was discredited. In the words of the complaint:
"While elements at both the Times and the Post were almost certainly complicit in the Russia Collusion Hoax, is ultimately immaterial whether the authors of the Awarded Articles understood at the time they were propagating political disinformation manufactured by paid sources in an attempt mislead the public and tarnish President Trump's reputation and political prospects.
"What matters instead is the Defendants' conduct, particularly when many of the key assertions and premises of the Russia Collusion Hoax that permeated the Awarded Articles had been revealed by the Mueller Report and congressional investigations as false after the 2018 Pulitzer Prize in National Reporting had been awarded."
Defending its decision to give the award to the journalists, the Pulitzer Board said, in a statement released earlier this year: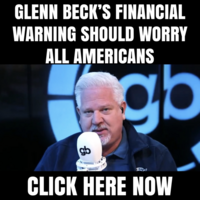 "The Pulitzer Prize Board has an established, formal process by which complaints against winning entries are carefully reviewed. In the last three years, the Pulitzer Board has received inquiries, including from former President Donald Trump, about submissions from The New York Times and The Washington Post on Russian interference in the U.S. election and its connections to the Trump campaign–submissions that jointly won the 2018 National Reporting prize.
"These inquiries prompted the Pulitzer Board to commission two independent reviews of the work submitted by those organizations to our National Reporting competition. Both reviews were conducted by individuals with no connection to the institutions whose work was under examination, nor any connection to each other. The separate reviews converged in their conclusions: that no passages or headlines, contentions or assertions in any of the winning submissions were discredited by facts that emerged subsequent to the conferral of the prizes."