Shortly after midnight on Sunday, the Washington Post quietly published a poll in which former President Donald Trump is leading Joe Biden by a whopping ten percentage points.
If the election were held today, the poll found that Trump would cruise to victory with 52 percent of the vote, with President Biden receiving just 42 percent. In addition to the massive overall deficit, President Biden found himself losing several key demographics by a wide margin, including Hispanics and Independents.
Among independents, the poll found that former President Trump is leading with independents by 13 percentage points nationwide. The survey of 890 registered voters also found Trump winning Hispanics by six points, while overall, the former president garnered 43 percent of the vote from nonwhite voters.
The GOP frontrunner is also making massive gains with younger voters. Among voters under age 35, Trump leads Biden in the new Post-ABC poll by 20 points.
Holy sh*t.

New ABC/WaPo poll shows Trump up by 10% vs Biden. Thoughts? pic.twitter.com/t9i9NIEBGC

— End Wokeness (@EndWokeness) September 24, 2023
The Washington Post attempted to downplay the results of their own poll in its writeup. "The sizable margin of Trump's lead in this survey is significantly at odds with other public polls that show the general election contest a virtual dead heat," the Post wrote Sunday. "The difference between this poll and others, as well as the unusual makeup of Trump's and Biden's coalitions in this survey, suggest it is probably an outlier."
On issues, respondents expressed extreme dissatisfaction with Biden's handling of the economy and the border. 74 percent of those surveyed said the economy is doing poorly, with an astonishing 90 percent pointing to food prices as a driving factor. Energy prices and stagnant wages also polled as top concerns.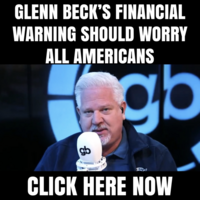 On Biden's handling of the immigration crisis, just 23 percent said they approved while 62 percent said they disapproved.