During the rally on Saturday, past president Donald Trump said he has a major problem with Pennsylvania Democratic Senate contender Lt. Gov. John Fetterman's unusually casual attire, comparing it to "a teenager getting high in his parents' basement." 
In a heated primary, Fetterman, who is running for state government despite being known for wearing sweatsuits, is currently ahead of Trump's favorite candidate, celebrity doctor Dr. Mehmet Oz, whom he sponsored. In his speech to supporters at an event on Saturday in Wilkes-Barre, Pennsylvania, the former president made a joke on the Democrat's wardrobe. This crucial state will likely be a deciding factor in the upcoming Senate control vote in November. 
Trump characterized Fetterman as a "disaster" and called him out by name. "He comes in with a sweatsuit on. I've never seen him wear a suit. A dirty, dirty, dirty sweatsuit, it's really disgusting. You know, I'm a clean freak. I'm a clean freak, Oz — I don't like those dirty sweatsuits, that disgusting."
Trump on John Fetterman pic.twitter.com/LmwOZkXDJC

— Aaron Rupar (@atrupar) September 4, 2022
He went on to refer to Fetterman's criminal justice stances, saying things like, "Fetterman may dress like a teenager getting high in his parent's basement, but he's a raging lunatic hellbent on springing hardened criminals out of jail in the middle of the worst crime wave in Pennsylvania history." "He wants everybody out of jail. And by the way, he wants to get rid of your police." 
Trump continued by saying Fetterman was abusing dangerous narcotics, which the progressive Democrat wanted to be legalized. 
Trump told the enraged crowd that Fetterman endorses tax-funded crack houses and the full legalizing of illicit drugs such as cocaine, heroin, methamphetamine, and ultra deadly fentanyl (which Fetterman is rumored to take himself), which would bring death and despair for each and every neighborhood in Pennsylvania and every neighborhood in the United States of America.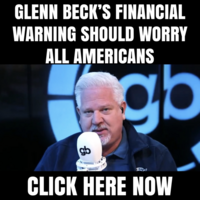 Though Fetterman has been outspoken in his support for legalizing marijuana, he has not made broader drug decriminalization a central plank of his Senate campaign. In response to recent assaults on the Democrat's record on drugs, fact checks revealed that in 2015, Fetterman had expressed support for the decriminalization of all narcotics, which is different from legalization. In recent years, he seems to have zeroed in on marijuana, especially.
The past president, who is rumored to be eyeing a run for president in 2024, proposed an alternative strategy for dealing with the country's drug epidemic. 
The death sentence should be reinstated, Trump declared, echoing a position he has taken at prior rallies. By his estimation, this would decrease drug delivery in our country by 75% on day one.
"Although it pains me to say it, I believe that the killing of 500 people over the course of a lifetime justifies the death penalty. That seems to be all we ever hear about. It would stop," Trump said, rationalizing his stance. "If you didn't get it down 90% from day one, I'd be surprised."