Former President Donald Trump has just made a huge offer to the Biden administration to step up to the plate and do what he does best, which is negotiate a deal between the United States, Russia, and Ukraine, to help bring the destructive conflict in the region to an end. And you can almost guarantee that Biden and his ilk will absolutely say no way to such a generous offer, despite the fact there's nothing being done by anyone else to get this matter under control.
Trump, according to the Conservative Brief, published a post on Truth Social Wednesday, where he discussed the current situation going on between Ukraine and Russia, which now apparently includes some very serious damage done to the Nord Stream and the Nord Stream II Pipelines.
"Everyone is talking about the big hurricane barreling into Florida, as they should be, but perhaps a far more important event in the longer term was the announcement that the Nord Stream I & II Pipelines out of Russia (which I brought to the World's attention as President when I explained how crippling reliance on it could be for Germany and other parts of Europe. Everybody laughed at the time, but they are not laughing anymore!) has been SABOTAGED. This could lead to major escalation, or War!" the former president wrote in his post.
Trump continued, "U.S. 'Leadership' should remain 'cool, calm, and dry' on the SABOTAGE of the Nord Stream Pipelines. This is a big event that should not entail a big solution, at least not yet. The Russia/Ukraine catastrophe should NEVER have happened and would definitely not have happened if I were President. Do not make matters worse with the pipeline blowup. Be strategic, be smart (brilliant!), get a negotiated deal done NOW. Both sides need and want it. The entire World is at stake. I will head up group???"
Then, in another post, Trump shared a video featuring Biden stating that they would take action to ensure the Nord Stream pipelines were stopped if Russia carried out an invasion of Ukraine, including a caption that read, "Wow, what a statement. World War III anyone?"
It certainly does seem like President Biden is all but determined to drag us into another global conflict. You have his rather intense rhetoric about Putin at the beginning of the invasion of Ukraine and his comments about Taiwan and China to look at as evidence of his recklessness.
In the video Trump posted, Biden addresses a question about the pipeline posed by a reporter.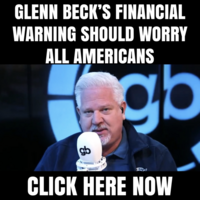 "If Russia invades…then there will be no longer a Nord Stream 2. We will bring an end to it," the president remarked in some tough guy talk back in February.
"But how will you do that, exactly, since…the project is in Germany's control?" the reporter went on to ask.
"I promise you, we will be able to do that," he doubled down.
Biden in Feb 2022: "If Russia invades…then there will be no longer a Nord Stream 2. We will bring an end to it."

Q: "But how will you do that, exactly, since…the project is in Germany's control?"

Biden: "I promise you, we will be able to do that."pic.twitter.com/e091ddF4Pv https://t.co/DHaCuETo8y

— Aaron Maté (@aaronjmate) September 27, 2022
Here are more details from a report by the Associated Press:
Denmark believes "deliberate actions" caused big leaks in two natural gas pipelines running under the Baltic Sea from Russia to Germany, and seismologists said powerful explosions preceded the leaks.

European leaders and experts pointed to possible sabotage amid the energy standoff with Russia provoked by the war in Ukraine. Although filled with gas, neither pipeline is currently supplying it to Europe.

"It is the authorities' clear assessment that these are deliberate actions -– not accidents," Danish Prime Minister Mette Frederiksen said Tuesday.

But she added, "there is no information indicating who could be behind it." Frederiksen rejected the suggestion that the incident was an attack on Denmark, saying the leaks occurred in international waters.
Then, on Thursday, the United States Embassy in Russia issued a warning for American citizens to leave the country or risk potentially being conscripted into the war.
"On September 21, the Russian government began a mobilization of its citizens to the armed forces in support of its invasion of Ukraine.  Russia may refuse to acknowledge dual nationals' U.S. citizenship, deny their access to U.S. consular assistance, prevent their departure from Russia, and conscript dual nationals for military service.," the embassy went on to say.
"Commercial flight options are extremely limited at present and are often unavailable on short notice.  Overland routes by car and bus are still open.  If you wish to depart Russia, you should make independent arrangements as soon as possible.  The U.S. Embassy has severe limitations on its ability to assist U.S. citizens, and conditions, including transportation options, may suddenly become even more limited," the warning continued.
"U.S. citizens should not travel to Russia and those residing or traveling in Russia should depart Russia immediately while limited commercial travel options remain.  The Department of State provides information on commercial travel on the Information for U.S. Citizens in Russia – Travel Options Out of Russia page on travel.state.gov.  This site also provides information on requirements for entering neighboring countries, procedures for travel on expired U.S. passports in some circumstances, and visa requirements for families with American and Russian citizen family members," it added.

In conclusion the warning said, "We remind U.S. citizens that the right to peaceful assembly and freedom of expression is not guaranteed in Russia.  Avoid all political or social protests and do not photograph security personnel at these events.  Russian authorities have arrested U.S. citizens who have participated in demonstrations."

Scary times, right?
I say let Trump give negotiating a deal a shot. He might be able to help us avoid getting pulled into a global conflict.