Former president Donald Trump, upon news of Brain Stelter's outcasting from the left-leaning network, CNN, took to his Truth Social to sneer at the host.
For years, Stelter has generally been a big and vocal critic of the former president and conservatives. On his TV show, the Reliable Sources, he has always taken the time to criticize and downplay every action by any conservative in America. Unluckily for the host, CNN had ousted him after his show's ratings dropped to half of its Fox News rival's.
Stelter had announced that he would leave the TV station after the last episode of his show, Reliable Sources airs this week.
Following this news, Trump used his Truth Social account to mock the anti-Trump host. He wrote, "Brian Stelter of Fake News CNN got fired because he lied, and lied, and lied – ABOUT ME. May he REST IN PEACE!" 
'May he REST IN PEACE!': Trump mocks partisan CNN host Brian Stelter after his ousting from network https://t.co/tW25vmkpd6

— Daily Mail US (@DailyMail) August 21, 2022
He also took jabs at Liz Cheney, who recently lost the renomination for her congressional seat in Wyoming to a candidate he backed. He asked his viewers to decide who had less charisma between the losing duo.
He wrote, "Trivia question: Who's got less charisma, Brian Stelter or Liz Cheney. I say Liz Cheney, because Stelter could have gotten more votes than she did the other night in Wyoming – She lost by 40!"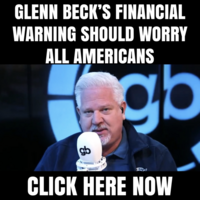 Stelter's exit was the latest in the left-leaning network's staffing shakeup. Recently, CNN also witnessed the exit of the network's legal correspondent Jeffrey Toobin, who had been at the network for 20 years.
Stelter said, "I'm grateful for my nine years with CNN, proud of what we accomplished on Reliable Sources and so thankful for the viewers who tuned in every week for our examination of the media, truth and the stories that shape our world. It was a rare privilege to lead a weekly show focused on the press at a time when it has never been more consequential. I'll have more to say on Sunday."
Trump mocks CNN's Brian Stelter after show Reliable Sources was canceled https://t.co/JW7ZHY4xjZ

— Washington Examiner (@dcexaminer) August 21, 2022
CNN's new CEO, Chris Licht, who took over for Jeff Zucker in February, announced a plan to return to a more moderate approach to news reporting, stating in an internal memo that too much of the public had lost its trust in the network.
They recognized that they had been anything but fair in their news reportage for several years, and they have seen how much it has affected their ratings. Licht has promised a more moderate reportage moving forward. He has claimed he is trying to shift the network away from partisan programming and focus instead on objective journalism.
Regardless, it would still take a while to gain public trust, considering the amount of fake news they have already broadcasted.
Litch said, "I think we can be a beacon in regaining that trust by being an organization that exemplifies the best characteristics of journalism: fearlessly speaking truth to power, challenging the status quo, questioning 'group-think,' and educating viewers and readers with straightforward facts and insightful commentary, while always being respectful of differing viewpoints."
Furthermore, the network has taken steps to assure the public that it will take an objective approach moving forward. Chris Wallace, who built a reputation as a fair journalist in a career that has spanned 50 years, joined the network in December after 18 years at Fox News. News. Wallace's show "Who's Talking to Chris Wallace" will also air next month.
Following the shakeup in this network, many have speculated that longtime and loudly left-leaning anchor Don Lemon could be the next to go.