President Trump teased a "major announcement" on Wednesday and it left the entire political world wondering what it would be. Would he be returning to Twitter? Announcing a VP? Doing a rally tour? Releasing a 2024 platform?
The answer to all of the above would be "no".
In a bizarre turn of events, Trump announced a new NFT collection. This is extra eyebrow-raising due to the sad state of crypto at the moment.
Trump's big announcement is that he's launching NFTs. Okay. pic.twitter.com/SWS7B0em9D

— Ian Miles Cheong (@stillgray) December 15, 2022
As you can imagine, Twitter exploded with reaction:
Hard truth time: This is not good. We're facing a threat to civilization from far left Marxist extremists. Teasing NFT cards as a major announcement is not the kind of fight people want to see now. These are dark times. Love the guy but this turns many off. Agree or disagree? pic.twitter.com/tJ4CcPDF0F

— Robby Starbuck (@robbystarbuck) December 15, 2022
Thank God, the digital trading cards are here. It was indeed a MAJOR ANNOUNCEMENT. pic.twitter.com/T1nsqRwr92

— Ben Shapiro (@benshapiro) December 15, 2022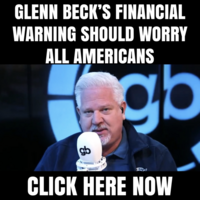 Man…when all Patriots are looking for is hope for the future of our country and Trump hypes everybody up with a "BIG ANNOUNCEMENT"

Then drops a low quality NFT collection video as the "announcement", it just pushes people away…Damn.

— Hodgetwins (@hodgetwins) December 15, 2022
Why do I get the impression that Trump isn't serious about 2024? His launch of NFTs doesn't feel right. https://t.co/LUrOwaLxzL

— Ian Miles Cheong (@stillgray) December 15, 2022
I love Trump but our country is being raped and pillaged. I need more than this from the leading Presidential candidate for 2024. Don't play with our emotions.

— Lavern Spicer 🇺🇸 (@lavern_spicer) December 15, 2022
I'd be lying if I said I wasn't extremely concerned with the people advising Trump

I think they're in it for themselves & do not have his best interest in mind

The best thing Trump could do rn is come back to Twitter

— johnny maga (@NFG_1998) December 15, 2022
Former Pres. Trump unveils his highly-anticipated announcement which is…

NFT digital trading cards. pic.twitter.com/Y2UO322Ozt

— Alex Salvi (@alexsalvinews) December 15, 2022
Not sure what Trump is thinking here, but I guess we'll find out in short order.