Former President Donald Trump has hinted that he would compete for a House seat in 2022 in the hopes of becoming Speaker of the House and launching an impeachment probe on President Joe Biden.
During an interview with far-right radio personality Wayne Allyn Root on Friday afternoon, Trump discussed the concept. In February, former Trump aide Steve Bannon floated the possibility of Trump running for Speaker of the House of Representatives. During his discussion with Trump, Root brought up the topic.
"Why not run for the United States Congress in 2022 instead of waiting until 2024? I hope you will run in 2024, but why not run in 2022? A Florida House seat. Assist us in achieving a spectacular landslide win. Gain 50 seats in the House of Representatives. Then you become Speaker of the House, lead Biden's impeachment, and launch criminal investigations into him. You're going to wipe him out for the next two years," Root said with glee, per report.
Trump answered, "That's very—really that's intriguing."
"Make it happen! You're going to be a folk hero!" Root reacted.
Trump said, "You know, it's quite intriguing." Some have recommended he run for Senate in the past, he said. "But, you know what? Your suggestion could be superior. It's a fascinating topic." The statements were initially reported by Right Wing Watch.
During speeches to Boston Republicans in mid-February, Bannon spelled out the same strategy. "He'll return to us. In 2022, we'll have a landslide win, and he'll be our leader in 2024 "At the time, a former Trump administration official remarked.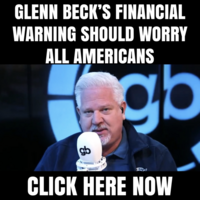 "We completely eliminate Nancy Pelosi, and President Trump's first move as Speaker would be to prosecute Joe Biden for his illegal conduct in stealing the presidency," Bannon added.
Newsweek reached out to Donald's office for comment but did not receive a response right away.
Even if Trump decided to run for a House seat in 2022, he would have to win the election, and Republicans will have to take control of the House of Representatives in order for him to have a chance at being a speaker. If GOP candidates succeed in flipping the House in the midterm elections, House Minority Leader Kevin McCarthy, a Californian Republican, is viewed as the favorite to become speaker.
MUST WATCH VIDEO: Trump gets asked about his plans for 2024.