A new ad from the Trump campaign contrasts the current situation in the Middle East under President Biden with Trump's tenure, noting that "Trump played hardball" by keeping Iran in check.
The ad opens with images of the October 7 attacks in Israel that left more than 1,700 Israelis dead, as well as 31 American citizens. Dozens of additional Israelis, and Americans, were kidnapped and taken the Gaza Strip, where they are still being held.
"Before thousands were brutally killed, including Americans. Before Iran helped Hamas plan the attack, killing Americans. Before Biden gave billions of taxpayers' money to Iran," a narrator says as images of rocket strikes cut in and out. The ad highlights a prisoner exchange negotiated between the Biden Administration and the Iranian government that allowed the anti-American regime to access billions of dollars of funds.
The agreement was announced on the anniversary of the September 11 attacks, a move Trump referred to as an insult to Americans. ""Can you believe that Crooked Joe Biden is giving $6 Billion to the terrorist regime in Iran? That money be used for terrorism all over the Middle East, and, indeed, the World. This incompetent FOOL is absolutely destroying America," Trump wrote in a TruthSocial post after the deal was announced.
The new ad notes that Trump "played hardball" with Iran by taking out the regime's longtime Quds Force Commander Qassem Soleimani, who was a key backer of Shiite militias that killed scores of Americans in the Iraq war. The narrator also points out that ISIS was "destroyed" under Trump, seeing its territory rolled back from large swaths of Iraq and Syria to tiny pockets in the Syrian desert.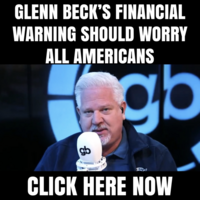 "History shows very plainly that evil only respects one thing: unyielding strength," Trump says over images of the former president meeting with U.S. troops. "When I'm back in the White House, our enemies will know that if you spill a drop of American blood, we will spill a gallon of yours."
The former president has previously targeted the Biden Administration with heavy-hitting ads over additional foreign policy failures, namely the disastrous Afghanistan evacuation after the country was overrun by the Taliban in 2021.