In the wake of the brutal Hamas-led terrorist attacks that have left more than 1,000 dead in Israel, former President Donald Trump has vowed to reinstate a travel ban from "terror-afflicted countries" if re-elected.
The travel ban — which was falsely branded as a "Muslim ban" — was enacted via executive order as one of Trump's first acts as president in 2017. Under the order, travel and most legal immigration was banned from Yemen, Syria, Libya, Iran Somalia, Venezuela, North Korea, Nigeria, Myanmar, Eritrea, Sudan, Tanzania, and Kyrgyzstan due to prevalence of terrorism or anti-U.S. actions. Trump Administration officials also cited limited ability for security personnel to vet outgoing migrants in most of the listed countries.
While speaking at a campaign event in New Hampshire on Monday, Trump addressed the latest terrorist attacks in Israel and touted the travel ban as a tool that kept Americans safe.
"As president, I will once again stand strongly with the state of Israel, and will cut off the money to the terrorists on day one. And reimpose the travel ban on terror-afflicted countries," Trump said.
"I had a travel ban. You know, think of it. I don't like talking about it, but now I can, because the time is up.  I went four years without a problem. Four years, because I had a travel ban and the Islamic terrorists weren't allowed. It was very tough for them. I had a very strong travel ban," the former president continued.  "We didn't have a problem in four years. People forget that people forget what happened before I was there. We had a big, big problem. But the bloodshed and killing that we have now allowed tens of thousands of probable terrorists into our country. We have people coming, men coming in from China by the thousands, men, not women, men coming in by the thousands."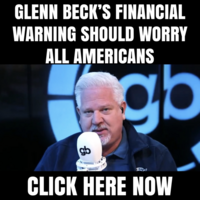 "We have men coming in from the Middle East by the thousands and thousands, and they let them come in, just come right in. There's something going on, and we've got to be careful. We need smart leadership. If we don't have smart leadership, we're not going to have a country any longer," Trump said.
He then promised to reinstate the order if re-elected. "We will cut off the money to Palestinian terrorists on day one, and we will re-impose the travel ban on terror-afflicted countries so that the bloodshed and killing we saw this week will never reach American soil," Trump said.
The travel ban — which was ruled constitutional in a 5-4 ruling — succeeded in dropping immigration from listed countries by 80 percent when compared with 2016 levels, according to a report from Breitbart News. In January 2021, President Biden reopened legal immigration from countries included in the ban through an executive order that cancelled Trump's order.