Former President Donald Trump wants the federal judge assigned to his lawsuit against Hillary Clinton to be removed, as well as the Democratic National Committee, and others tied to the so-called "Russiagate" controversy.
Trump's legal team cited how the judge was nominated by former President Bill Clinton in 1997, when his spouse was the first lady, so they filed a motion to disqualify U.S. District Court Judge Donald Middlebrooks, who is based in West Palm Beach, Florida.
"There exists a reasonable basis that Judge Middlebrooks' impartiality will be questioned," the filing stresses, and notes that the lawsuit is levied, in part, against Hillary Clinton, who ran an unsuccessful presidential campaign against Trump in 2016, as reported.
"Any justice, judge, or magistrate judge of the United States shall disqualify himself in any proceeding in which his impartiality might reasonably be questioned," the motion cites Section 455 of the U.S. Code.
There is no mention in Trump's filing of Middlebrooks's decision in 2016 to toss a civil racketeering lawsuit against Clinton which alleged that the former secretary of state used her private email account and changed U.S. foreign policy to seek speaking fees and donations to the Clinton Foundation.
Trump is alleging a conspiracy to create a "false narrative" tying his 2016 campaign to Russia.
A sweeping list of grievances is highlighted in the 108-page complaint, including the Russia investigation completed by special counsel Robert Mueller, and alleges racketeering, conspiracy to commit "injurious falsehood," and obstruction of justice, among other alleged crimes.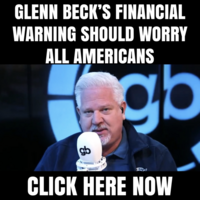 Trump seeks $72 million in damages.