Big news today from Truth Social and 45th President Donald Trump! It has long been assumed that President Trump was going to declare his intention to run for the 2024 Republican nomination and avenge his defeat in 2020. Many, including even some on the left believe the election wasn't exactly as honest and secure as it was portrayed, and Trump sincerely believes the job is rightfully his. Based on that alone most folks thought Trump would be declaring, likely after the midterm elections.
Here we are almost a week after the midterms, and President Trump just dropped a big post on Truth Social. While it isn't a straight up announcement, something big is happening tomorrow. Check out the tweet with the Truth Social post from President Trump.
Big news!! https://t.co/aHZZOCmKUi

— danmattox (@3ebfandan) November 14, 2022
It still remains to be seen what Trump EXACTLY is alluding too, but his candidacy for President is the assumption. However, he could still be stumping for Speaker of the House since the GOP is likely to win the House and Nancy Pelosi's days are numbered.
"Hopefully, tomorrow will turn out to be one of the most important days in the history of our country!"
Certainly, an exciting tease and perhaps an infusion of energy into a fanbase and party that are still reeling from last Tuesday's disappointing Senate race results. Trump has already been taking swipes at Ron Desantis, so the assumption here is a White House run is being announced and the stage will be set for a literal clash of the titans, Donald Trump and Ron Desantis.
Many do not want to see Trump and Desantis square off and deliver massive body blows, but iron sharpens iron, and the eventual winner will be the better candidate because of it.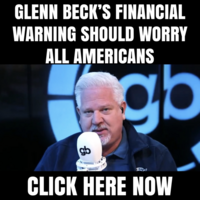 Hopefully President Trump has teased something that will fire up the fanbase and turn the vibes as positive as they were pre midterm. The reeling American people, the Stock Market, and the country needs an infusion of good vibes, and a Trump run might be what's in order.