Former President Donald Trump just released an excellent video, posted to both Truth Social and his campaign's "War Room" Twitter account, in which he took a hammer to the woke media complex for its lies and adherence to Democratic Party lines and talking points, saying that it had lost all of its credibility in doing so.
Watch that video here:
President Donald J. Trump: The Future of the Fake News Looks Bleak and That's A Positive Thing pic.twitter.com/9VFFZ5sNOQ

— Trump War Room (@TrumpWarRoom) January 31, 2023
As you can hear in the video, Trump begins by mocking MSNBC as being "MSDNC" and then calling the Washington Post the "Washington Compost", saying that all of the like organizations are doing "really badly" and "closing up shop" because of their financial failures. In his words:
"The fake news media like CNN, MSDNC – which is sometimes referred to as MSNBC –the Washington Compost – which is sometimes referred to as the Washington Post – and the failing New York Times are doing really, really badly and closing up shop all over the place."
And that was just the beginning of it, continuing, he went on to say "CNN is shuttering its longtime headquarters building and the money-losing Washington Post is being peddled all over to see whether or not somebody wants to buy it. In the meantime they're firing massive numbers of people. Not reporting with credibility has its consequences. The future of the fake news looks bleak and that's a positive thing, but beware the Marxists and communists, which are well represented in our government. Many of them got there by fake news, so we have to stop it."
And there were more videos too. In one, Trump focused on mocking CNN, saying: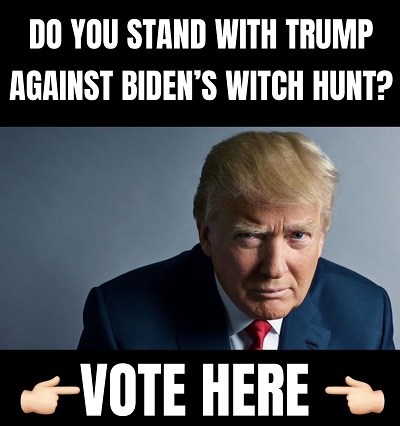 After many years CNN is closing their Atlanta headquarters. It's very simple, no ratings equal, no money. They got no money because they have no ratings. That's what fake news gets you people are wise to it. Likewise, speaking of fake news, Ms. DNC sometimes referred to as Ms. NBC isn't very big rating struggle. And be careful Fox News don't go that way. They've got failed politician Paul Ryan and Rhino. Karl Rove a total loser running things. Please be careful Fox News.
Watch him say that here:
President Donald J. Trump: CNN Is Leaving their Headquarters and Downsizing pic.twitter.com/oZJ3BmVun0

— Trump War Room (@TrumpWarRoom) January 31, 2023
In another, Trump mocked the failing Washington Post, saying:
I recently read an interesting headline in the paper that said, quote, The Washington compost which is the Washington Post, hit with Biden near a layoff says subscriptions plummet, end of quote. If they'd cover the news fairly accurately, with a passion for our country, this wouldn't be happening to the Washington Post. People don't want fake news. Thank you very much.
Watch that one here:
President Donald J. Trump: The Washington Post Layoffs Prove Nobody Is Buying Fake News pic.twitter.com/YhFMTMxBK5

— Trump War Room (@TrumpWarRoom) January 31, 2023
And, in yet another, Trump got straight to the point and called the leftist media hacks "stupid and corrupt," saying:
"I say they are stupid and corrupt because the election's a long ways away, almost two years. But do not fear, many giant rallies and other events are coming up very soon. It will all be wild and exciting, and we're going to bring our country back."
Watch that one here:
President Donald J. Trump: The Fake News Media is Stupid and Corrupt pic.twitter.com/eZmTyTKFYJ

— Trump War Room (@TrumpWarRoom) January 31, 2023