According to a lawsuit filed, former President Donald Trump is suing CNN for defamation. He is seeking more than $75,000 in compensatory damages and $475 million in punitive damages. Some people wonder if that's enough to shut down CNN. Trump alleges that the cable news giant damaged his standing with "false, defamatory and inflammatory characterizations of him." Trump also claimed that the conduct of CNN "is intended to interfere with [his] political career."
As a result of CNN's use of the term "big lie" to describe Trump's "stated concerns about the integrity of the 2020 presidential election," Trump claims he is entitled to hundreds of millions of dollars in punitive damages. Lawyers for Trump claim the "Big Lie" "is a direct reference to a tactic employed by Adolf Hitler and appearing in Hitler's 'Mein Kampf.'"
According to a complaint filed in federal court in Florida, CNN has damaged Trump's reputation by using "increasingly outrageous" labels to portray him on broadcasts, including "racist," "Russian lackey," and "insurgent," resulting in false comparisons with the late Nazi leader, said the report.
"If you tell a lie big enough and keep repeating it, people will eventually come to believe it," the lawyers for Trump said. They pointed out that Hitler used the 'big lies' to create a sense of hatred against Jews.
As Trump's lawyers point out, CNN's comparison of him to "arguably the most hateful figure in modern history" is a proof of "real malice" against him, the threshold required to establish defamation of a public figure. According to the lawsuit, "CNN's campaign of dissuasion in the form of libel and slander against the [Trump] has only escalated in recent months as CNN fears [he] will run for president in 2024."
In response to Trump's false claim that the 2020 election was rigged – followed by a violent attack on the Capitol by a mob of his supporters – he has been compared to authoritarians like Hitler, while his frequent criticism of immigrants has led to accusations of racism against him. Notably, Trump has also been criticized for accusing black women investigating him of racism. These include New York Attorney General Letitia James and Fulton County District Attorney Fani Willis.
In an email statement, Trump said, "The time has finally come to hold CNN responsible and legally accountable for their willful deception and defamatory statements made about me and both, directly and indirectly, my strong, devoted, and patriotic supporters."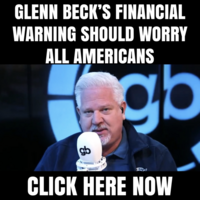 Several examples are provided in the complaint of Trump being unfairly compared to Hitler, including CNN anchor Fareed Zakaria's report "The Fight to Save Democracy" that aired on Jan. 9, 2022, about a year after the Jan. 6 insurrection.
Trump argues that the report has gone too far because "a focal point of the report is a discussion of the ascendancy of Hitler and comparisons to the plaintiff, interspersing discussion of Hitler and Nazi Germany with footage of the plaintiff."
The complaint claims that Zakaria stated, "Let's be very clear. Donald Trump is not Adolf Hitler."
The case has been assigned to Judge Raaj Singhal, a Trump appointee in Florida.
This story syndicated with licensed permission from Frank, the webmaster of Trending Politics who also shares Trending News Videos. Follow Frank on Facebook.