Tudor Dixon, a Republican Michigan gubernatorial candidate supported by former President Donald Trump, has come out on top in a crowded primary field. In the November general election, she will face incumbent Democrat Gov. Gretchen Whitmer. The Associated Press called the race for Dixon. She had approximately 19% of the vote already counted, therefore showing a lead with 41% of the vote accounted for.
WATCH the video with Tudor Dixon:
Former President Donald Trump gave a last-minute endorsement to Dixon, which appeared to help solidly her front-runner status in a field that included businessman Kevin Rinke, church pastor Ralph Rebandt, businessman and chiropractor Garrett Soldano, and real estate broker Ryan Kelley.
Following a tumultuous few years filled with criticism over Whitmer's handling of the coronavirus pandemic, which included a slow economic recovery for the state, a large loss of small businesses, and suffering school performance, she is seeking a second term as governor.
"I think it's important that we talk about [Whitmer's] record and what she has done to the state, and first and foremost our children – what's happened in education," Dixon said.
"Our kids were kept out of school for longer than most other states. In fact, if you talk to Republican governors, they would say blue states stayed out of school for twice as long as red states," she added, referring to the extended shutdown of in-person learning statewide due to the coronavirus pandemic.
"Overall, education has been in a steady decline in the state of Michigan. So now we're down to 38th in the nation. But all the data shows that if we continue on the same path, that by 2030 we'll be in the bottom five states in the nation," she said.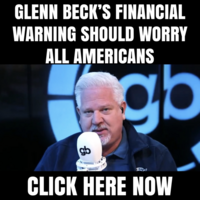 "We have kids that are severely behind … Our literacy exams came back and this year we had a 50% failure rate of our third-graders," she added, while also criticizing Whitmer for vetoing a number of bills from the state legislature that she argued would have helped raise Michigan's literacy rate.
After running ads attacking Dixon, Democrats were accused of meddling in the Republican primary, appearing to show her as the GOP candidate the party least wanted to face in the general election. With analysts predicting it will be a toss-up as to which party comes out on top, the race will be one of the most closely watched gubernatorial contests in the country.
Dixon's win is more bad news for Democrats who keep losing voters and may not lose another big gubernatorial position. Over the past months, more than one million U.S. voters have switched their party affiliation to the GOP, painting a grim picture for Democrats in the 2022 midterms. According to an analysis from The Associated Press, the GOP is benefiting in the suburbs of large and medium cities mostly, where voters who supported President Joe Biden in 2020 are struggling with inflation and growing increasingly critical of Democratic social issues.
Over the past 12 months, roughly 1.7 million Americans have changed their party affiliation. According to the report, two-thirds of those have gone to the GOP, while just 630,000 have switched to the Democratic Party. While for Democrats, this is not yet the final nail in the coffin, but the voter trend is yet another indicator that Republicans stand to make large gains in Congress and state governments across the country in November.
Photos: Trump/Shutterstock; Whitmer/Julia Pickett, CC BY-SA 4.0, via Wikimedia Commons
This story syndicated with licensed permission from Frank who writes about Conservative Politics News. Follow Frank on Facebook and Twitter