Former President Donald Trump is set to appear on CNN for a town hall event on Wednesday evening, and he's already taking jabs at the network ahead of the event.
On Tuesday, Trump, who has long been a vocal critic of the network, took to his social media platform Truth Social to express his skepticism about the upcoming town hall.
"I'll be doing CNN tomorrow night, LIVE from the Great State of New Hampshire, because they are rightfully desperate to get those fantastic (TRUMP!) ratings once again," Trump wrote on his Truth Social account. "They made me a deal I couldn't refuse!!! Could be the beginning of a New & Vibrant CNN, with no more Fake News, or it could turn into a disaster for all, including me. Let's see what happens? Wednesday Night at 8:00!!!"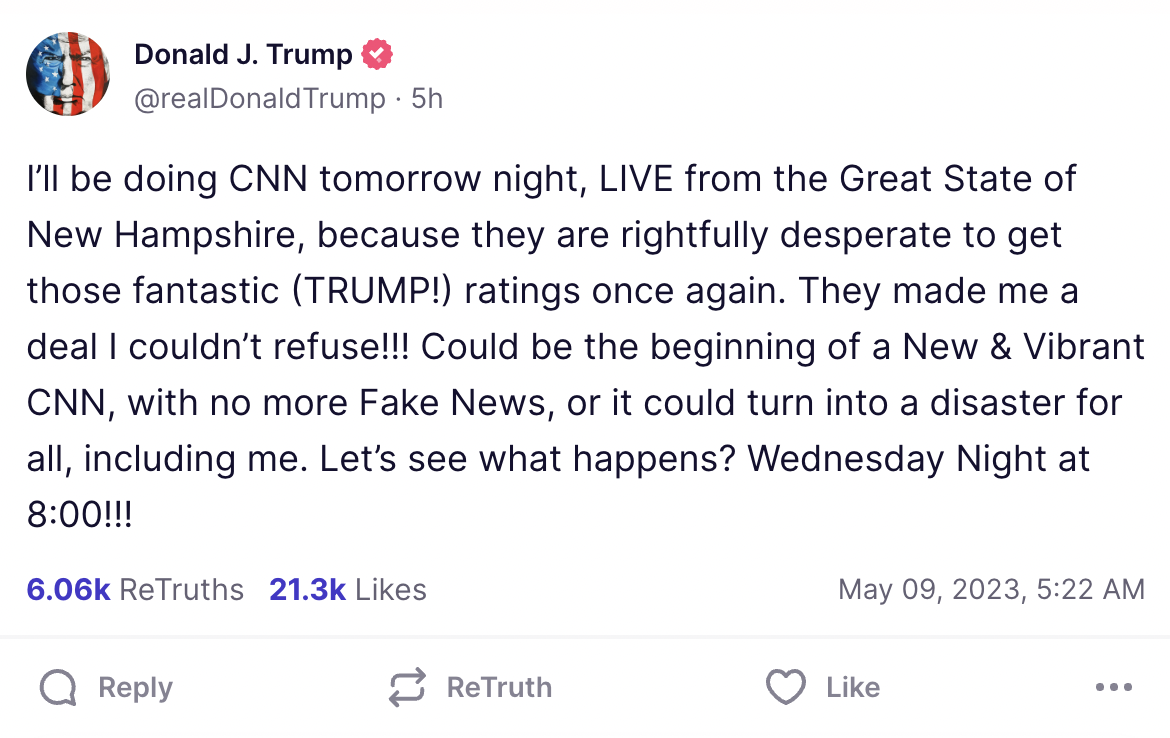 Trump's comments come as no surprise, given his longstanding feud with CNN. Throughout his presidency, Trump frequently attacked the network as "fake news" and accused it of biased coverage against him. CNN has been a vocal critic of Trump, with many of its so-called 'news' anchors and commentators openly expressing their opposition to his policies and rhetoric.
Despite their contentious history, however, it seems that both Trump and CNN have something to gain from the upcoming town hall. For Trump, it's a chance to speak directly to a national audience and promote his campaign. For CNN, it's an opportunity to boost its ratings and potentially rehabilitate its image with Trump's supporters. Of course, the event could also backfire for both parties.
As of recent, CNN has faced significant challenges as its ratings have hit a nine-year low. The network's new CEO, Chris Licht, has worked to address the problem by making changes to programming and staffing, but many have expressed doubt that these efforts will lead to significant improvements.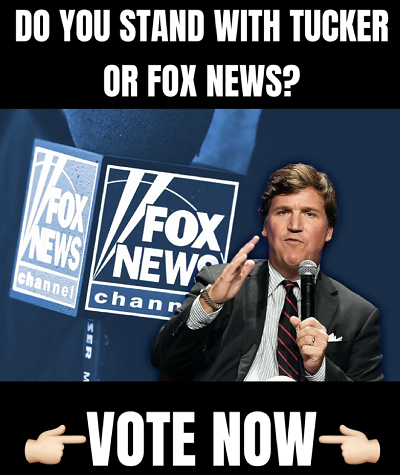 Wednesday's town hall is sure to be a highly anticipated event.
Trump's return to the national stage is sure to draw a large audience, and his ongoing feud with CNN adds an extra layer of drama to the proceedings. Whether the event will mark the beginning of a new chapter for CNN or a disaster for all involved remains to be seen, but one thing is for certain: all eyes will be on Trump and CNN tomorrow night at 8 pm.