On Tuesday, Biden gave a speech in Poland regarding the ongoing conflict between Ukraine and Russia.
Biden couldn't help but make a himself look silly Wednesday morning as he tried going up the stairs to his Air Force One plane in Warsaw. Biden clumsily fell down the stairs.
It didn't take long for Trump to poke fun at Biden, he said "Americans can be proud of Joe Biden as he leaves Poland to great fanfare!"
This isn't the first time Biden has fallen down the stairs during his presidency.
SEE TRUMP'S RESPONSE:
— The Columbia Bugle 🇺🇸 (@ColumbiaBugle) February 22, 2023
WATCH BIDEN FALL: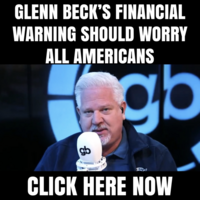 JUST IN – Biden stumbled and fell forward while going up the main stairs of Air Force One departing Warsaw, Poland pic.twitter.com/5w2FJpRcjW

— Insider Paper (@TheInsiderPaper) February 22, 2023
Here Biden is seen on Tuesday walking extremely awkwardly. It raised concerns on Twitter that something may be wrong with the President's health.
Honest question:

Why does Joe Biden walk like this?pic.twitter.com/0ZoKWOHNyL

— Collin Rugg (@CollinRugg) February 21, 2023
In March of 2021 Biden did the same thing and fell multiple times walking up the stairs to his plane.
Lol, this is real. This is Joe Biden tripping & falling on the stairs. Enjoy. pic.twitter.com/1CtdGeEuzs

— Sally Hunt ☭ (@sallyhunt666) March 19, 2021