Former President Donald Trump just won the Senior Club Championship at his Palm Beach County-based Trump International Golf Club and, in winning, used the physical prowess he showed on the golf course to remind people just how far ahead of his successor he is both mentally and physically.
He did so when taking a victory lap on Truth Social after the weekend win, saying:
A great honor to have won the Senior Club Championship at Trump International Golf Club, one of the best courses in the Country, in Palm Beach County, Florida. Competed against many fine golfers, and was hitting the ball long and straight. The reason that I announce this on fabulous TRUTH is that, in a very real way, it serves as a physical exam, only MUCH tougher. You need strength and stamina to WIN, & I have strength & stamina – most others don't. You also need strength & stamina to GOVERN!
Biden's last physical examination was in November of 2021, at which time his doctor said:
As requested by the patient, the following is a summary of the current health status of President Joseph R. Biden. I have been his primary care physician for 13 years, since being assigned as Physician to the Vice President in 2009 while I was serving in the Army at the White House, then as Director of Executive Medicine at The GW Medical Faculty Associates, and in my capacity as Physician to the President since his inauguration in January of 2021.
I have conducted a comprehensive review of his medical history and a detailed physical examination. This physical has included specialty consultation with several of our Presidential Specialty Consultants from the Walter Reed National Military Medical Center. These specialties have included Optometry, Otolaryngology (ENT), Dentistry, Orthopedics (Foot and Ankle), Orthopedics (Spine), Physical Therapy, Neurology, Cardiology, Radiology, Dermatology, Anesthesiology and Gastroenterology. My conclusions have been further informed through discussions with several of my fellow professors from the George Washington University School of Medicine and Health Sciences.
This document updates my last statement, from 15 December 2019, which details his medical and surgical history more extensively. Today's letter speaks to his current health and fitness and addresses any interval change. The President remains fit for duty, and fully executes all of his responsibilities without any exemptions or accommodations.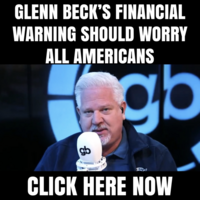 The physician to the President, Kevin O'Connor, did note two problems with Biden's health at the time, saying:
1. The President has experienced increasing frequency and severity of "throat clearing" and coughing during speaking engagements. He has exhibited such symptoms for as long as I have known him, but they certainly seem to be more frequent and more pronounced over the last few months. It is acknowledged that this perception may be aitificially confounded by the undeniable fact that, as President, a much greater attention is directed toward his public engagements as compared to that which he experienced in previous positions. Nevertheless, this symptom is clearly present, and warranted detailed investigation.
2. The President's ambulatory gait is perceptibly stiffer and less fluid than it was a year or so ago. He has several reasonable explanations for this in his orthopedic history, but again, a detailed investigation was appropriate.
Regardless of the physical report, it seems doubtful that Biden has the physical health to beat Trump in a golf tournament.