Tucker Carlson criticized then-AG Bill Barr's response and conduct regarding the death of Jeffrey Epstein in federal prison.
He questioned why Barr was concerned about people's perception of the cause of death before determining the actual cause.
On August 10th, 2019, Attorney General William Barr was in his home office when he received a call from his chief of staff informing him of Jeffrey Epstein's death in his cell in New York City. Barr was shocked and distressed by the news. In his memoir, he recounts his initial concern being that some people in America may not believe Epstein's death was a suicide.
"No one's going to believe it was a suicide," Barr said to his chief of staff. "There will be conspiracy theories all over the place."
Given the unusual circumstances surrounding Epstein's death, many Americans were skeptical that it was a suicide. It would take a concerted public relations campaign to convince them otherwise, and Bill Barr was willing to undertake that effort.
Carlson rightfully pointed out:
Now, that's a pretty odd response, if you think about it. At the time, there was no way that Bill Barr could have known for sure how Jeffrey Epstein died. So, you would think as the attorney general, his first concern would be finding out what actually happened, but instead, his first concern was worry that the public might jump to unapproved conclusions about what happened and, in some ways, Bill Barr was right to worry.

Many Americans did not believe that Jeffrey Epstein had killed himself, given the strange circumstances of his death, stranger than even most people understood at the time, it was going to take a sustained public relations campaign to convince Americans that Jeffrey Epstein killed himself, but Bill Barr was willing to make the effort.
Tucker then highlighted that despite AG Barr's promises of accountability and a thorough investigation, no meaningful action was taken. The guards involved were given minimal punishment and the charges against them were eventually dropped. Tucker stated: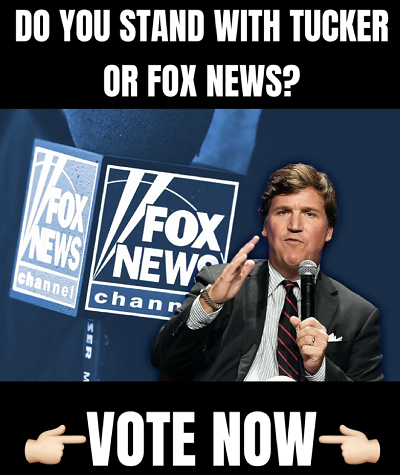 "So, the country is skeptical and concerned. Bill Barr is skeptical and concerned. We will get to the bottom of what happened and there will be accountability, he promised that day, but that turned out to be untrue. Three-and-a-half years after Jeffrey Epstein died, no one has gotten to the bottom of what happened that day, and there has been no accountability for it."
SEE THE FULL VIDEO
Carlson continued: "So, once again, three-and-a-half years after one of the most widely covered deaths of our time, there are still no answers and there is still no accountability. Why is that? Well, many reasons, probably, but one of them is that Washington veteran Bill Barr, the only man in the modern era to serve as attorney general twice declared, the Epstein case closed."
Finally, Tucker highlighted additional controversial and surprising actions taken in the aftermath of Epstein's death, and called on the Republican-controlled Congress to investigate and uncover the truth. It remains to be seen if they will take action.