On his primetime show Thursday night, Fox News host Tucker Carlson accused the Biden administration of "covering up" the result of intelligence failures caused likely by a 21-year-old Air National Guardsman from Massachusetts earlier this month.
Documents disclosed by an individual led authorities to arrest Jack Teixeira yesterday at the home of his parents. Carlson cast blame on the media for failing to ask about the substance of the intelligence leak which purportedly shows military officials believe the Ukrainian military has significant weaknesses in its campaign against Russia.
"If you want to get really sick to your stomach, go pull a transcript from the Pentagon briefing today where news reporters asked flacks from the Pentagon, what are we gonna do to keep information like this secret in the future? Not one question about the substance of the information. We are fighting a war against Russia directly, really? Don't they have the biggest arsenal in the world? Not one question. How can we help you keep it secret?," asked Carlson.
Another document appeared to indicate that NATO forces have troops on the ground in Ukraine, something that America's allies have previously rebutted.
Carlson also criticized the methods used by the Department of Justice and FBI to ascertain the identity of Teixeira, saying, "The administration apparently used illegal surveillance techniques to identify this kid apparently with the help of The Washington Post and The New York Times."
On Wednesday the Washington Post reported that online friends of Teixeira who saw his intelligence disclosures in a private Discord group were aware of his activities, and by Thursday the Times has uncovered his identity using clues from photographs taken of the documents. Teixeira was arrested hours later.
In their reports, both papers noted access to the top secret documents, leading Carlson to conclude that authorities colluded with the newspapers to disseminate information so an arrest could be made.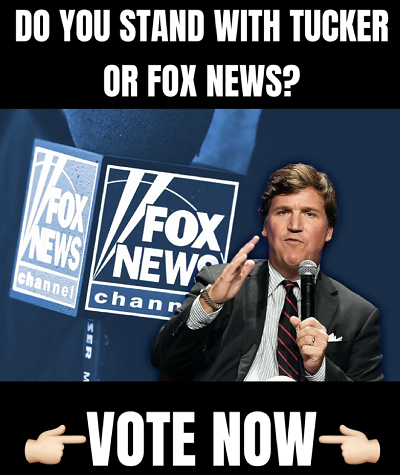 "If it's illegal to see these documents if you don't have a security clearance, how is the Washington Post doing this legally?" Carlson said. "They don't have a security clearance. Well, obviously, they were given them by the U.S. Intel agencies and are working alongside them."