Senator Tommy Tuberville (R-AL) blasted Fox News and urged conservative viewers to turn away from the network during a recent interview with Newsmax. The Alabama senator encouraged viewers to choose Newsmax or "one of the conservative stations" as opposed to the "liberal" Murdoch family's channel.
"And lastly, Senator, real, real quick, you know, we have a clip. We're going to play a little bit of Chuck Schumer. He was on the floor of the Senate talking about Tucker Carlson, basically imploring Rupert Murdoch to silence Tucker Carlson. To some, it seems like this is Rupert Murdoch capitulating to Chuck Schumer and other people that wanted other conservative voices silenced. What's your read on it?" asked Newsmax host John Bachman.
"Well, yeah, for 15 years, I woke up to Fox News and go to bed with Fox News, now I'm waking up to Newsmax and going to bed with Newsmax," Tuberville replied.
The Alabama senator went on to reference past Fox News firings, such as Glenn Beck, before taking aim at the Murdoch family.
"I'm sick of it. Let them talk and speak how they want to speak. Get out of the damn way. This is a free country. But Glenn Beck, everybody that they've fired over there, this is a liberal family that's trying to make a name for themselves," Tuberville continued.
"And they have just cost themselves a lot of money. Folks, if you're on Fox, turn it off. Go to Newsmax, go to one of the conservative stations. Get away from this mess because it is absolutely a crime what this Murdoch family is doing."
WATCH:
Tommy Tuberville attacks Fox News: "For 15 years I woke up to Fox News and go to bed with Fox News. Now I'm waking up to Newsmax and going to bed with Newsmax" pic.twitter.com/eTU5e7EIbP

— Jason Campbell (@JasonSCampbell) April 26, 2023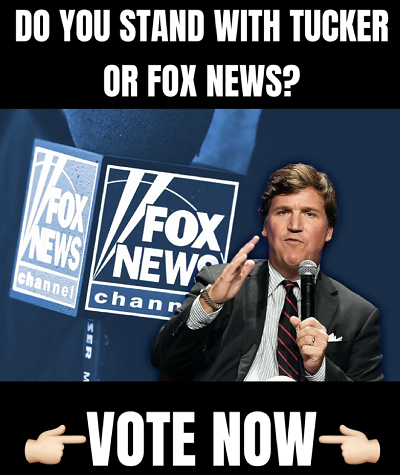 Fox News has remained silent as to why Carlson was abruptly let go, though several outlets have reported that the decision stems from fallout over a plethora of lawsuits filed against the network. One particular lawsuit filed by former Fox News producer Abby Grossberg, which alleges a hostile work environment, was filed against both Carlson and the network.
While Grossberg did work as head of booking for Carlson's program from July 2022 through March 2023, her attorneys have conceded that she never actually met him personally. "Like many on the staff, Abby never met Tucker Carlson in person because he taped the show from his personal studios in Maine and Florida, and he did not visit Fox's NY HQ during her time there," one of the attorneys representing Grossberg said.