On Wednesday, NBC reported that more classified documents stolen by President Joe Biden were found at a different private location than the documents found at his private office at UPenn earlier this week.
The shocking news comes just months after the FBI raided former President Donald Trump's Mar-a-Lago home for doing the same thing as Biden.
Check out what NBC news reported:
Since November, after the discovery of documents with classified markings in his former office, Biden aides have been searching for any additional classified materials that might be in other locations he used, said the source, who spoke on the condition of anonymity to provide details about the ongoing inquiry.

…

The classification level, number and precise location of the additional documents was not immediately clear. It also was not immediately clear when the additional documents were discovered and if the search for any other classified materials Biden may have from the Obama administration is complete.

Biden aides have been sifting through documents stored at locations beyond his former Washington office to determine if there are any other classified documents that need to be turned over to the National Archives and reviewed by the Justice Department, the person familiar with the matter said.
The FBI, which has been accused of being a bias organization working on behalf of the Democratic party, has not jumped on the opportunity to raid Biden's private offices and homes like they did with Trump.
The Twitter community exploded after the classified documents were found as they called out the FBI for their lack of action.
Check out some Twitter reactions below:
Did the FBI raid Joe Biden while I was sleeping for illegally keeping all those classified documents?

Or does the FBI only exist to serve the Democrat party?

— Catturd ™ (@catturd2) January 11, 2023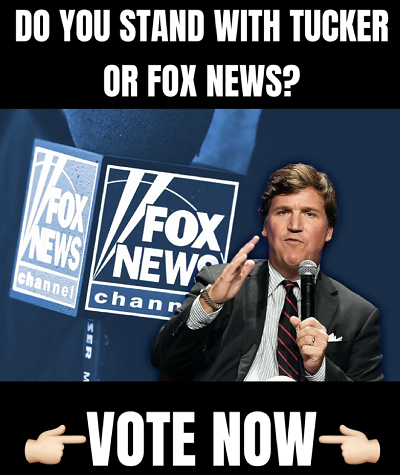 How many more batches of classified documents need to be found before Biden gets raided by the FBI?

— Lauren Boebert (@laurenboebert) January 11, 2023
Woke up this morning to watch the pre-dawn FBI raid of Joe Biden's home on CNN. Must've missed it.

— Chad Prather (@WatchChad) January 11, 2023
The FBI right now… pic.twitter.com/SLDpMdAox1

— Kevin Dalton (@KevinForBOS) January 11, 2023
They've found MORE classified documents that Joe Biden had in his possession. The FBI must now raid all of Joe Biden's properties & he must be impeached and resign from office in disgrace. Those are the rules Democrats made. Time to live by them: https://t.co/OPKXJ6eR7l

— Clay Travis (@ClayTravis) January 11, 2023
THERE'S MORE: Biden aids find more classified documents in a separate private office of Joe Biden's.

What is the FBI waiting for?

— Collin Rugg (@CollinRugg) January 11, 2023
Joe Biden's mansion in Wilmington, Delaware.

Joe Biden's beach house in Rehoboth Beach, Delaware.

Two locations worthy of a surprise FBI raid.

— Kimberly Guilfoyle (@kimguilfoyle) January 11, 2023
Did the @FBI raid the Biden Center?

— House Judiciary GOP (@JudiciaryGOP) January 11, 2023
Shouldn't another FBI raid be happening right now? Considering Biden stole classified documents and kept them….?

— Autter + (@AutterGomez) January 10, 2023
The FBI should raid the rest of his properties, just to be on the safe side. https://t.co/XcC52plHkn

— The Columbia Bugle 🇺🇸 (@ColumbiaBugle) January 11, 2023
It's not just the DOJ and FBI.

Democrats have weaponized the CDC, FDA, IRS and just about the entire federal bureaucracy.

— thebradfordfile (@thebradfordfile) January 11, 2023
When will FBI raid Biden?? pic.twitter.com/fLA809dRbH

— DebAgain (@DebXan) January 11, 2023
The FBI raided the wrong President's house.

— ACT For America (@ACTforAmerica) January 11, 2023
I can't figure out why every single Democrat just voted against investigating the weaponization of the FBI, DOJ, and the rest of the United States federal government.

There has to be a reason. I just can't put my finger on it.

— Jason D. Meister 🇺🇸 (@jason_meister) January 10, 2023
I hope those from the @FBI and other agencies involved are prosecuted and held accountable for their corruption. #trump #SaveAmerica #BidenCrimeFamilly #fbicrime #FBICorruption pic.twitter.com/50IG3ATn8O

— Saul Goodman (@SaulGoodman_99) January 10, 2023
💥🔥💥 BREAKING: Classified documents from Joe Biden's Vice Presidential days found at his private office.

💥 The VP has no declassification authority 💥

When will the FBI raid his home? pic.twitter.com/RytiOqGk91

— ╚»★«╝ 𝕋𝕚m ╚»★«╝ 🇺🇸 ULTRA MAGA ❌️❌️❌️ (@TrumpsProudBoy) January 10, 2023
"why won't the FBI raid biden?" pic.twitter.com/8iTSkMtMoq

— Logan Hall (@loganclarkhall) January 10, 2023
Honestly, where is the FBI raid??? pic.twitter.com/07ejipfmGX

— Texasnana of 3 (@Texasnanaof2) January 11, 2023