President Joe Biden's approval rating among his own party is cratering. It has dropped by double digits in the last month, according to a new Gallup poll.
"President Joe Biden's job approval rating among Democrats has tumbled 11 percentage points in the past month to 75%, the worst reading of his presidency from his own party," the pollsters said. "This drop has pushed his overall approval rating down four points to 37%, matching his personal low."
"At the same time, Biden's approval among independents has declined four points, to 35%, while Republicans' rating remains unchanged, at just 5%," the poll added.
Now there's more bad news for Biden's party: Two Democrats are leaving the House of Representatives following a dramatic month in which the House ousted Rep. Kevin McCarthy (R-CA) as speaker and then ultimately elected his replacement Rep. Mike Johnson (R-LA).
Rep. John Sarbanes (D-MD), 61 years old, will leave Congress in 2025 after nearly two decades of service, he announced on October 26.
"With that in mind, I have decided not to seek re-election in 2024. While I am making this announcement today—specifically for the benefit of candidates interested in running for my seat in next year's election—I'm not going anywhere for the next fourteen months. That's what's left in my term and I'm committed to finishing strong," he added.
Sarbanes worked for nonprofits prior to his 2007 election to the House of Representatives, and he has stated that he is "drawn back to that type of work, desiring to explore the numerous opportunities to serve that exist outside of elected office."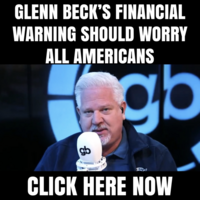 The longstanding member stated that the decision to resign was difficult, but he is optimistic about America's future because the new Democratic leadership "is making all the right moves to bring Democrats back into the majority in January 2025."
Rep. Jeff Jackson (D-NC), 41, who just took office in January after nine years in the state Senate, has also announced that he will not seek reelection in 2024.
Jackson stated in a video statement that he will compete for attorney general of North Carolina in order to "go after political corruption."
Jackson's decision was prompted by the redistricting of North Carolina, which was authorized Wednesday by the GOP-controlled state legislature. The revised map redraws several districts currently held by Democrats in favor of the Republican Party.
This comprises the 14th congressional district of North Carolina, which encompasses the majority of Charlotte.
The new map is susceptible to legal challenge.
Reps. Wiley Nickel (D-NC) and Kathy Manning (D-NC), both aged 47 and 66, are also confronting more difficult challenges. Mr. Nickel stated in a statement that he would not compete in any of the "gerrymandered districts" and that he would determine whether or not to run after "the courts have spoken." Before the vote, Ms. Manning stated that the map was drawn "to ensure that Republicans win more House seats so that they can maintain control of the U.S. House of Representatives" and that she would continue to fight "to ensure that the people of North Carolina receive the representation they deserve."
With 221 members, Republicans currently control the House. The Democrats hold 212. There are two open positions.
Sarbanes represents the third congressional district in Maryland. Maryland is a Democratic state, and Sarbanes won the last election with 60 percent of the vote with relative ease.
According to political handicappers, the Democratic Party is anticipated to maintain control of the seat.
So far, only one Democrat has entered the race: nurse Kristin Lyman Nabors. In light of Sarbanes' impending retirement, no additional announcements have been made as of yet. Multiple state legislators have been suggested as possible candidates.
The 14th congressional district of North Carolina, on the other hand, could be won by Republicans if the new map endures.
According to an analysis by Politico, then-President Donald Trump received 58 percent of the vote in the redrew district, while President Joe Biden received 48 percent.
No Democrats have yet declared their candidacy for the redrawn seat. Republican Army veteran Pat Harrigan had already declared his candidacy.
In 2020, the districts represented by Manning and Nickel also voted for President Trump, while the district represented by Rep. Don Davis (D-NC), 52, is closer to parity.
In light of the revised map, some political handicappers deemed Mr. Davis's 1st Congressional District in North Carolina a toss-up.
Davis emphasized the event via social media.
"We need your help, now more than ever, to win this one again," he said, requesting donations.
The 54-year-old former North Carolina representative Mark Walker (R-NC) announced on Wednesday that he will compete for the redrawn 6th Congressional District currently held by Ms. Manning.
Walker has been endorsed by newly-elected House Speaker Mike Johnson (R-Louisiana), who was elected after roughly a month of political drama.
Walker departed the House in 2021 and was unsuccessful in his candidacy for a Senate seat in 2022.
In the midterm elections of 2022, Republicans outperformed Democrats and gained control of the lower chamber. The Democrats maintained control of the Senate and gained one seat.
Eleven additional Democrats, including Representatives Katie Porter (D-CA), Andy Kim (D-CA), and Jennifer Wexton (D-VA), have already announced their plans to retire or run for another office. Five Republicans, including Representatives Debbie Lesko (R-AZ), Jim Banks (R-IN), and Dan Bishop (R-NC), are not seeking reelection.
The Democratic Congressional Campaign Committee has yet to comment on the departures of Sarbanes and Jackson. National Republican Congressional Committee spokeswoman Delanie Bomar stated that Jackson "has had one foot out the door for months, and it's time he stepped aside to make room for a representative who truly cares about serving North Carolina in Congress."
Subscribe to the "Relentless Podcast" with Kyle Becker.