A number of New Jersey Democrats — including Patterson City Council President Alex Mendez and his wife/campaign manager — have been charged with numerous election fraud crimes stemming from ward council races in 2020.
Attorney General Matthew Platkin announced that state investigators had determined that Mendez, 48, illegally collected ballots and oversaw the fraudulent mailing of ballots, according to a report from the Bergen County Record. Investigators have also alleged that members of the Mendez campaign stole ballots from residential mailboxes and discarded those that were not cast in favor of their candidate.
Also charged in the case were the councilman's wife, Yohanny Mendez, his campaign manager, Omar Ledesma, and a supporter, Iris Rigo.
"The defendants are accused of attempting to rig an election in their favor and to deprive the voters of Paterson of having their voices heard," Platkin said after announcing the charges. "The functioning of democracy relies on voters' trust that their votes count and those votes determine the outcomes of elections."
The case stems from election efforts undertaken by the Mendez campaign during the early days of the COVID-19 pandemic in 2020.
According to the Platkin's Office, many of the mail-in ballots collected by members of the Mendez campaign were not sealed by voters when they were turned over. The state also alleges that after the ballots were taken to Mendez's campaign headquarters, they were examined to see if they were votes for Mendez.
If a voter had not selected Mendez, his wife would allegedly destroy the ballot and replace it with another mail-in ballot that selected Mendez, the attorney general's office said. In addition, members of the campaign are accused of filling out ballots that voters did not complete.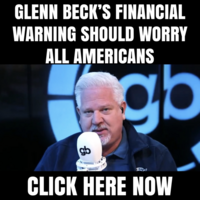 Mendez and his co-defendants have also been charged with witness tampering and undertaking efforts to undermine the probe.
The indictment follows a 41-month investigation that may have been extended due to the tampering allegations, according to a statement from Thomas Eicher, executive director of the attorney general's Office of Public Integrity and Accountability.
"I'm grateful for the many additional months of work the investigative team invested in pursuing evidence of potential witness tampering," Eicher said. "Their efforts uncovered more illegal conduct by these defendants, culminating in these new charges."
Mendez has denied the allegations and said he is "looking forward to" his "day in court."
"This is unfair," Mendez said Wednesday. "They rushed to charge me four years ago, and when they knew those charges weren't working and were going nowhere, they charge me with something else."
Two defendants charged in a previous election fraud case brought forward in 2020 have had charges against them dismissed. Charges are also reportedly pending against Councilman Michael Jackson, who, like Mendez, has maintained his innocence.