The new British Secretary of Defense, Grant Shapps, has revealed that he held discussions with military leaders regarding the potential deployment of British troops to Ukraine.
Shapps is proposing an in-country training initiative, which, if implemented, would mark the first instance of British troops being stationed within Ukraine. Over the past year, Britain has conducted five-week military training courses for approximately 20,000 Ukrainians and plans to continue training a similar number in the future.
Shapps recently met with Ukraine's President, Volodymyr Zelenskyy, during talks in Kyiv. He stated that this proposal under consideration would benefit Ukraine's military and contribute to its training efforts. Currently, a multinational training program, supported by 10 nations, has already imparted skills to over 26,500 recruits and is on track to train more than 30,000 soldiers by year-end, according to the UK's Ministry of Defense.
🇺🇦Ukraine can count on the UK 🇬🇧 

Having heard the experiences of so many Ukrainians affected by this war, including the family I hosted in my home for a year, I am personally committed to working tirelessly alongside @RishiSunak to maintain the UK's military support pic.twitter.com/9b8xcf8Rna

— Rt Hon Grant Shapps MP (@grantshapps) September 28, 2023
In an interview with the Sunday Telegraph, Shapps also disclosed his discussions with Zelenskiy regarding the potential role of the navy in safeguarding commercial vessels from Russian attacks in the Black Sea.
Following a briefing with Gen Sir Patrick Sanders, the Chief of the General Staff, and other senior personnel at Salisbury Plain, Shapps mentioned his intention to bring training and production "in country," particularly in western Ukraine. He emphasized the need for British companies, such as BAE, to invest in manufacturing within Ukraine.
Furthermore, Shapps addressed the escalating tensions in the Black Sea, where the Russian army has targeted cargo ships. He indicated Britain's readiness to support Ukraine in countering these threats, emphasizing Britain's naval capabilities and the importance of ensuring that international shipping remains unhindered in these waters.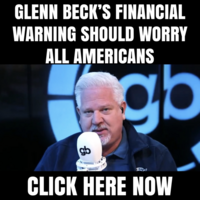 The UK has been actively involved in providing military aid to Ukraine, delivering billions in military assistance in 2022, with a commitment from Prime Minister Rishi Sunak to continue support in 2023. Additionally, the UK co-hosted the Ukraine Recovery Conference in partnership with Ukraine, raising substantial funds for Ukraine's reconstruction.
Grant Shapps, who assumed the role of Secretary of Defense in August, has faced criticism from some quarters regarding his experience, as this marks his fifth cabinet post in a year. Nonetheless, his recent discussions with Ukrainian leaders and military officials highlight the UK's commitment to supporting Ukraine in the face of ongoing challenges.
If Russian troops were to kill British troops in Ukraine, it would represent a significant escalation in the regional military conflict.
Subscribe to Kyle Becker's free "Relentless Podcast" on Rumble or on YouTube.