An outgoing U.S. Army soldier provided a scathing rebuke of military leadership and the Biden Administration's policies in an impassioned video statement released on his last day on the job. The outgoing soldier also revealed that the Army is sending him a hefty bill for equipment he was ordered to leave behind during the infamous withdrawal from Afghanistan.
"Today is gear turn-in day for me. I turn in all the gear that I've collected over the last four years of being active duty with the Army with the 82nd Airborne Division," the veteran began.
"Two years ago, my unit deployed to Afghanistan for the Afghanistan withdrawal. We spent a few weeks over there. It was hectic, it was chaotic, it was disgusting, and it made me very disappointed in our government. Today, I'm reminded of how disappointed I am in our government," he continued before making a shocking revelation.
Upon turning in his gear, he was presented with a hefty bill for equipment he was ordered to leave in Afghanistan a little more than two years ago. "Because as the last two birds were sitting on the tarmac ready to leave, there wasn't any room for extra gear or extra weight. Therefore, we were told to leave it. Some lower enlisted dudes, including myself, were like 'no, this stuff is expensive I'm not leaving this. I'm gonna get charged for this when it comes time to leave,'" he explained.
Soldiers were assured that they would not be charged for the equipment, though this has proven to be an empty promise, the veteran claimed.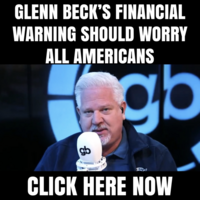 In total, the U.S. Military left roughly $7.2 billion worth of equipment in the war-torn nation during the hectic withdrawal. This includes hundreds of Humvees, several Blackhawk helicopters, and thousands of small arms, among several additional military assets that were soon looted by the Taliban.
The soldier went on to voice his disgust with the Biden Administration's policies and treatment of U.S. Military veterans. "Meanwhile, we can continue to give millions of dollars to the Taliban. We can give billions of dollars to Ukraine. We can give billions of dollars to student debt relief. We can give a bunch of stupid stimulus checks. We can cut those to the American people, but we can't cover $500 to $1000 for a dude that left gear in Afghanistan," he said.
"For a dude that left gear in a place that you put me to begin with. The government is so stinking backwards right now, man. This administration's last priority is the American people. And inside of the American people, their last priority is their soldiers, their Marines, their airmen, their Navy."
"So messed up, man."