Multiple news outlet are confirming that the U.S. Navy is deploying warships to the Middle East in what officials say is a "show of support" for Israel in its military response to a Hamas surprise attack on Saturday. Military aircrafts will be moved closer to Israel, U.S. officials said. The deployment is set to commence immediately, but the ships are not expected to be in the region for several days.
The United States is also considering plans for a potential noncombatant evacuation, which would assist American citizens in leaving Israel. No decisions or orders have been made, but officials are considering various options, including placing some Americans on Navy ships for their safety.
Americans may be among the dead and those taken hostage as Hamas militants continue to attack Israel, Secretary of State Antony Blinken indicated on Sunday morning. "We have reports that several Americans may be among the dead," he said on NBC's "Meet the Press." According to a press release from Defense Secretary Lloyd Austin on Sunday, several ships reportedly deploying in a show of force.
"I have directed the movement of the USS Gerald R. Ford Carrier Strike Group to the Eastern Mediterranean. This includes the U.S. Navy aircraft carrier USS Gerald R. Ford (CVN-78), the Ticonderoga-class guided missile cruiser USS Normandy (CG 60), as well as the Arleigh-Burke-class guided missile destroyers USS Thomas Hudner (DDG 116), USS Ramage (DDG 61), USS Carney (DDG 64), and USS Roosevelt (DDG 80). We have also taken steps to augment U.S. Air Force F-35, F-15, F-16, and A-10 fighter aircraft squadrons in the region. The U.S. maintains ready forces globally to further reinforce this deterrence posture if required.
In addition, the United States government will be rapidly providing the Israel Defense Forces with additional equipment and resources, including munitions. The first security assistance will begin moving today and arriving in the coming days.
Strengthening our joint force posture, in addition to the materiel support that we will rapidly provide to Israel, underscores the United States' ironclad support for the Israel Defense Forces and the Israeli people. My team and I will continue to be in close contact with our Israeli counterparts to ensure they have what they need to protect their citizens and defend themselves against these heinous terrorist attacks."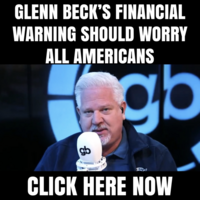 In August, more than 3,000 US Navy personnel and Marines sailed into the Suez Canal as the Biden administration explored options to deter Iran from hijacking commercial tanker ships in the Persian Gulf region. The Navy announced that the 26th Marine Expeditionary Unit, along with sailors and Marines of an Amphibious Ready Group led by the USS Bataan and accompanied by the dock landing ship USS Carter Hall, would provide "greater flexibility and maritime capability" to the United States' 5th Fleet based in Bahrain.
Over a dozen F-35s, F-16 and A-10 aircraft, as well as Navy guided-missile destroyers, were deployed to the region to intensify joint patrols in and around the Strait of Hormuz. The U.S. naval forces delivered an unsubtle warning to Tehran about hijacking commercial ships, mining shipping lanes, and disrupting the flow of oil out of the Middle East.
The Strait of Hormuz is one of the most heavily trafficked sea lanes in the world. A disruption of oil and gas supplies would spell a major increase in fuel prices at a time when the Biden administration has exhausted its strategic reserve to stabilize prices ahead of the 2024 presidential election.
Get more of Kyle Becker's commentary by subscribing to his new "Relentless Podcast."