In Friday's episode of Morning Joe, MSNBC host Joe Scarborough was left visibly stunned by a slew of polls that showed a notable lead by Republicans over Democrats on several key issues. The shift is epitomized by a particular poll showcasing former President Donald Trump narrowly trailing President Joe Biden, which has left liberal media hosts at a loss.
MSNBC showcased the troubling trend for Democrats in which a Gallup poll showed the largest gap between Republicans and Democrats since its inception.
"There's been one poll after another poll after another poll this week that has shown that the Republicans are just absolutely bashing Democrats when it comes to issues," said Scarborough. "In fact, Gallup had a poll a few days ago where they reported the largest gap between Republicans and Democrats since they started taking these polls."
According to the Gallup poll, aptly titled, "Neither Party Well-Liked," both the Republican and Democratic Parties are not viewed favorably by a significant portion of Americans. Specifically, 56% of respondents have an unfavorable view of the Republican Party, while 58% feel the same about the Democratic Party. However, when it comes to specific issues, the Republican Party seems to have an edge.
For instance, 53% of Americans believe that the Republicans will be more effective in ensuring the country's prosperity in the upcoming years, as opposed to 39% who think the Democrats will do a better job. Furthermore, when considering national security, 57% trust the Republican Party more to protect the nation from international terrorism and military threats, while only 35% favor the Democrats in this regard.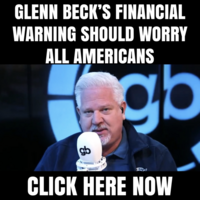 The data is derived from the Gallup poll conducted from September. The poll also unveiled that a significant majority, over 80%, disapprove of the performance of the politically divided Congress. Additionally, close to 60% are not satisfied with President Joe Biden's job performance, and about three-quarters are pessimistic about the direction in which the economy is headed.
Historically speaking, the Republican Party's advantage in public preference for ensuring the country's prosperity has seen a rise from a 10-point margin the previous year to a 14-point lead now, marking its most significant lead since 1991. On the topic of national security, the GOP's lead over the Democratic Party stands at 22 points.
Scarborough voiced concerns over the potential hard economic landing forecasted by economists, coupled with rising interest rates. This economic scenario, MSNBC argued, contributes to the growing dissatisfaction, reflected in the polling data. Interestingly, internal polls were cited showing Trump moving ahead in Georgia, signifying more trouble for Democrats.
As Trump continues to fight his civil case, poll numbers for the former President keep going up. As the clear-cut favorite for the GOP's presidential nominee (three times in a row now), 2024 looks to be a rematch against Joe Biden. Despite apparent disarray within Republican factions, especially after Kevin McCarthy's outsting, Trump has remained just as powerful in spite of his DC departure.