The United States government is launching an investigation into Twitter CEO Elon Musk's Neuralink company just days after the billionaire dropped the "Twitter Files" showing collusion between the Biden team and Twitter.
Musk caught many powerful people with their pants down last week when he shared information showing how Democrat operatives colluded with Twitter to censor damning information, including the Hunter Biden story.
Now the US government is punching back. Check out what Reuters reported:
Elon Musk's Neuralink, a medical device company, is under federal investigation for potential animal-welfare violations amid internal staff complaints that its animal testing is being rushed, causing needless suffering and deaths, according to documents reviewed by Reuters and sources familiar with the investigation and company operations.

Neuralink Corp is developing a brain implant it hopes will help paralyzed people walk again and cure other neurological ailments. The federal probe, which has not been previously reported, was opened in recent months by the U.S. Department of Agriculture's Inspector General at the request of a federal prosecutor, according to two sources with knowledge of the investigation. The probe, one of the sources said, focuses on violations of the Animal Welfare Act, which governs how researchers treat and test some animals.

The investigation has come at a time of growing employee dissent about Neuralink's animal testing, including complaints that pressure from CEO Musk to accelerate development has resulted in botched experiments, according to a Reuters review of dozens of Neuralink documents and interviews with more than 20 current and former employees. Such failed tests have had to be repeated, increasing the number of animals being tested and killed, the employees say. The company documents include previously unreported messages, audio recordings, emails, presentations and reports.
My reaction is below:
If Trump conspired with Twitter to help win an election, Democrats would have already launched investigations and people would end up in prison.

Will Republicans do this or will they cower like they always do?

— Collin Rugg (@CollinRugg) December 5, 2022
Follow me on Twitter @CollinRugg!
Musk is completely aware of the danger he is facing. Over the weekend, during a two-hour Twitter Spaces audio chat, Twitter CEO Elon Musk opened up about the assassination risk he is experiencing at the moment.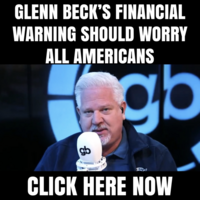 "Frankly the risk of something bad happening to me, or even literally being shot, is quite significant," he said during the audio session.
"It's not that hard to kill somebody if you wanted to, so hopefully they don't, and fate smiles upon the situation with me and it does not happen …" he continued. "There's definitely some risk there."
Musk went on to say that "at the end of the day, we just want to have a future where we're not oppressed."
"[Where] our speech is not suppressed, and we can say what we want to say without fear of reprisals," he said.
"As long as you're not really causing harm to somebody else, then you should be allowed to say what you want."
Follow me on Twitter @CollinRugg!