A US Navy warship intercepted three missiles and several drones near the coast of Yemen. The projectiles were believed to have been launched by the Houthi forces in Yemen, a group known to have Iranian backing. The USS Carney, a Navy destroyer operating in the northern Red Sea, was responsible for the interception.
Brig. Gen. Pat Ryder, the Pentagon press secretary, confirmed the incident, stating that the missiles and drones were heading north from Yemen along the Red Sea.
In a briefing, Ryder stated, "This action was a demonstration of the integrated air and missile defense architecture that we built in the Middle East and that we are prepared to utilize whenever necessary to protect our partners and our interest in this important region," during the press update.
He further added, "There were no casualties to US forces and none that we know of to any civilians on the ground."
The event is one of several recent incidents involving US bases in the Middle East. There have been reports of drone attacks on US bases in Syria and Iraq, heightening tensions in the region, especially with the ongoing war between Israel and Hamas.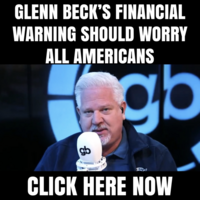 NEW: Multiple reports of drone and rocket attacks on/near United States assets:

Yemen Coast: USS Carney shot down missiles from Iranian-backed Houthi militants. Unclear what the rockets were pointed at.

Ain Al-Asad airbase in Iraq: Reports of drone and rocket attacks where US… pic.twitter.com/tBQObwoMzp

— Collin Rugg (@CollinRugg) October 19, 2023
"We cannot say for certain what these missiles and drones were targeting, but they were launched from Yemen, heading north along the Red Sea, potentially towards targets in Israel," Ryder explained.
"Our defensive response was one that we would have taken for any similar threat in the region, where we're able to do so against our interest personnel and our partners. This attack may be ongoing, so if we have more information to share, we will."
The Houthi forces, also known as the Ansar Allah (Supporters of God), are a Yemeni Zaidi Shia-led movement and militant group that emerged in the 1990s. The Houthi rebels in Yemen have previously shown support for the Palestinians and have been vocal in their opposition to Israel.
The Houthi slogan "God is Great, Death to America, Death to Israel, Curse on the Jews, Victory to Islam" reflects their blatant anti-Western sentiment and regional political dynamics.