Senate Republicans and Democrats are embroiled in a debate over a spending provision in the veteran burn pit bill, aka PACT Act, a bill that would support veterans exposed to toxic burn pits, as the legislation makes its way to the floor for another vote. The Promise to Address Comprehensive Toxics Act, known as the PACT Act, has been overshadowed by a controversy centered on a Democratic provision that would authorize $400 billion in mandatory spending over 10 years unrelated to veterans.
WATCH burn pit bill news video:
Last week, the Senate sought to advance the legislation through a procedural vote, but fell five votes short of the 60-vote threshold to overcome the filibuster, receiving only 55 votes. Despite the failed vote, Senate Majority Leader Chuck Schumer, D-N.Y., said that he would bring it up for another procedural vote.
An amendment introduced by Republican Sen. Pat Toomey, R-Pa. would set parameters on the $400 billion, addressing GOP concerns and allowing the bill to move forward to final confirmation, Senate sources said.
Schumer said Pat Toomey could vote on his amendment, but it would need 60 votes to get it over the finish line. The stalled bill comes after it was first approved in June on an 84-14 vote. It continues to maintain support on both sides of the aisle.
With a 50/50 Senate, final passage could also depend on whether all Senators are present for the vote. COVID-19, injuries and other issues have prevented the body from meeting with all lawmakers present. Sen. Dick Durbin, D-Ill. is still isolated. Sen. Patrick Leahy, D-Vt. is out at least until the end of the week as he recovers from major surgery.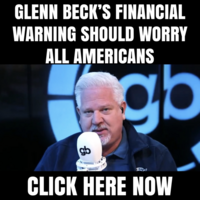 This is where things get murky and it helps explain why Republicans did not support it on the vote to move forward, and that's because it seems like Democrats have some sort of "budget trick" in it that would allow them to spend money on unrelated things. Toomey has defended his actions and also said he would support the bill IF the amendment was accepted.
"Toomey said he's working to amend the bill in a way that would "not change by one penny any spending on any veterans program," he told CNN's Jake Tapper on "State of the Union." "What I'm trying to do is change a government accounting methodology that is designed to allow our Democratic colleagues to go on an unrelated $400 billion spending spree that has nothing to do with veterans and won't be in the veterans space," he said. "My change, honest people acknowledge, will have no effect on the amount of money or the circumstances under which the money for veterans is being spent," he said. "What I want to do is treat it for government accounting purposes the way we've always treated it for government accounting purposes."
In a surprise effort, Republicans blocked the legislation. Toomey (R-Pa.) said he wanted to amend the bill to make technical changes in terms of the accounting of VA funds. That vote drew criticism from Democrats and veterans groups, as well as comedian Jon Stewart, who has made the passage of the legislation a special cause of his.
A Republican leadership aide told Fox News Digital that there is a "simple solution" to move the bill forward. That is to remove the "budget trick" that would authorize the $400 billion in unrelated spending and move it into the "discretionary" spending category while only allowing new spending as a direct result of the bill.
Secretary of Veterans Affairs, Denis McDonough, claimed over the weekend that the proposed Toomey amendment would force the agency to "ration care for veterans" and limit spending for veterans still suffering from burns. Senator Pat Toomey took to Twitter to retaliate against the agency, claiming McDonough was "misinformed" or "willfully dishonest." "This is totally unambiguously false, and the Secretary should know that," Toomey said in a tweet.
The failed procedural motion from last week came after Sen. Joe Manchin, D-W.Va. reached a deal with Schumer and other Democrats to advance a heavily revised $700 billion climate change and tax increase bill after previous attempts to pass Biden's "Build Back Better" agenda failed.
As a result, Democrats and some liberal pundits have accused Republicans of blocking the PACT Act in retaliation for the new Manchin reconciliation deal. But a Senate aide told Fox News Digital that an open discussion about Republican concerns was raised with Democrats before the deal with Manchin was unveiled, contrary to the report that the GOP is just dragging its feet.
Don't forget about Gov. Newsom's controversial budget proposal that would've shuttered a veteran's home.
This story syndicated with licensed permission from Frank who writes about Conservative Politics News. Follow Frank on Facebook and Twitter