Missouri Republican Sen. Josh Hawley, a man who is known for having a backbone made of steel, especially when questioning liberal Democrats and holding them accountable for things they've said and done, recently toasted Colleen Shogan, President Joe Biden's nominee to head up the National Archives and Records Administration, pointing out that she had written an entire paper where she essentially blasted every two-term GOP president since World War II.
Man, Biden really knows how to pick 'em, doesn't he? Then again, what are the chances he actually chose Shogan, given his questionable mental capacity? Probably not very good if we're being honest.
The questions from Hawley were part of a Senate Homeland Security and Governmental Affairs Committee hearing that was held on Wednesday.
"You have talked in today's hearings so far and in your pre-hearing Q&A about how much it's important to be a non-partisan leader, correct?" Hawley started, according to the Daily Wire. "And so if you're confirmed, you will attempt to stay politically neutral in your decision making, is that fair to say?"
Shogan acknowledged this to be true.
The Missouri senator then started discussing an article that was penned by Shogan which featured the title, "Anti-Intellectualism in the Modern Presidency: Republican Populism." The article, which was published by the American Political Science Association back in 2007, featured Shogan writing about GOP presidents Dwight Eisenhower, Ronald Reagan, and George W. Bush, stating that their "leadership posturing place them on the explicitly anti-intellectual side of the spectrum."
Well, you already know this piece didn't go over well with the vast majority of conservatives. Reagan is a hero to many, the author here included, for helping to repair the economic damage caused by Democrats like former President Jimmy Carter and paving the way for the success of Bill Clinton's administration.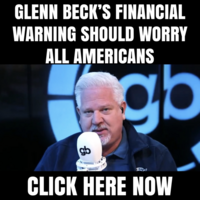 "Do you consider this piece to be non-partisan?" Hawley went on to ask Shogan.
"I consider it to be an academic article publication 16, 17 years ago, a scholarly piece," she responded.
Here's more from the DW report:
Hawley noted that Shogan had said modern GOP presidents had adopted an anti-intellectual posture and asked her how to define such a phrase.

"The ability to speak in very plain, common-sense terms to Americans," Shogan replied.

In the article, she wrote, "Republicans tend to exhibit anti-intellectual qualities. Democrats coalesce on the intellectual tail of the continuum."

In relation to this, Hawley asked, "So is your point that Republicans are stupid, and Democrats are intellectual?"

Shogan argued she did not mean that, but then followed by saying that the three GOP presidents had a "rhetorical connection with the American people."
"A rhetorical connection that you say is anti-intellectual and you feature every two term Republican president since Dwight Eisenhower," The Missouri Republican pointed out. "It's a piece on rhetoric, but you attribute part of the 'anti-intellectualism' of the Republican party, to in your words, to the rise of the religious Right. Because those voters are stupid?"
Shogan did not agree with the characterization.
"You wrote an article saying basically that Republican voters are stupid, that Republican presidents deliberately appeal to anti-intellectualism," Hawley stated, clearly getting angry. "You roll it all up in this thing called Republican populism, yet you're trying to present yourself here as a non-partisan. In fact, you're an extreme partisan. … You're someone who has denigrated Republican presidents; every two-term Republican president … since the Second World War and their voters."
The senator then broke down the importance of the partisan bias Shogan held to, making a reference to the FBI's August raid on former President Donald Trump's Mar-A-Lago residence.
"This is not just a theoretical set of questions, because as you know, we have seen what happens when you have political activists in a position that you are up for confirmation for. And we are living through that as a nation right now," he said, really laying into Shogan.
"We are living through the weaponization, the political weaponization of the National Archives; the political weaponization of the Department of Justice; the political weaponization of the FBI, such that half of the people of this country cannot trust those institutions," he ranted on. "We're living with a president who calls half the voters of this county semi-fascists, who has said they are a threat to democracy."
"How can you assure them that you will be truly non-partisan given what you have said?" Hawley said in conclusion.
Shogan absolutely deserved the grilling she received at the hands of Sen. Hawley. We cannot have someone so biased politically to hold a position that requires nuance and objectivity. It's clear Shogan cannot be trusted not to just automatically side with liberal Democrats on any sort of problem that pops up.