Davante Adams is a wide receiver in the NFL that plays for the Las Vegas Raiders. He's also (likely) soon to be a convicted criminal, as a video of him viciously attacking a cameraman was caught on video and seen by hundreds of thousands, if not millions, of NFL fans on Sunday.
What happened was that Davante,  fuming over Las Vegas Raiders' 30-29 loss to the Kansas City Chiefs, couldn't keep his anger in check and so acted impulsively (shocker), shoving a cameraman in front of him to the ground with a massive, brutal blow.
Watch that here:
Well, Davante's brutal attack on the white cameraman might have made him feel better in the moment, but it's likely to carry a big penalty with it.
For one, the cameraman was sent to the hospital by the blow, so it's likely that Davante's gonna have to pay for that visit, along with whatever else is required for him to get better, if the cameraman files a civil suit or Davante's staff try to get ahead of a suit by just paying the bills ahead of time.
Then there's the fact that the cameraman filed a police report, claiming he suffered non-life-threatening injuries after being assaulted by Davante. TMZ, reporting on that, noted: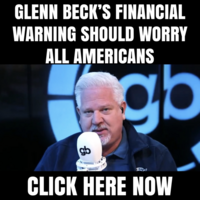 The photographer shoved to the ground by Davante Adams after the Raiders-Chiefs "MNF" game has officially filed a police report against the NFL superstar, claiming he was injured during the incident and had to go to the hospital.
TMZ Sports has learned … the man went to cops at Arrowhead Stadium at around 10:30 PM — just moments after Adams had pushed him following the Raiders' 30-29 loss.
Authorities tell us the man claimed he was the victim of an assault. They say he told them he suffered injuries … though they were "thought to be non-life threatening."
They added that the man was later transported to the hospital.
Cops say they are investigating it all — and following the completion of the probe, detectives "will coordinate with the applicable city or state prosecutor to determine any applicable charges."
Davante probably thought he could escape consequences for the incident by apologizing, which he did on Twitter and in the locker room after the game. Speaking on it and apologizing, he said:
"I wanted to say sorry to him for that because that was just frustration mixed with him literally just running in front of me. I shouldn't have responded that way, but that's how I initially responded. So, I want to apologize to him for that."
But that's not really an apology: he's just blaming the cameraman for…doing his job and getting in front of him to take pictures.
And, even were it a real apology, it wouldn't matter. Assault is assault whether you say "sorry" afterward or not, and from the video of the brutal attack, it looks pretty clear that Davante assaulted the guy. Nevada's assault statute provides, as Las Vegas Defense Group notes:
Under NRS 200.471, Nevada law defines the crime of assault as
deliberately attempting to use force against a person, or
placing the person in reasonable fear of imminent bodily harm.
Simple assault is generally a misdemeanor that carries a penalty of
up to 6 months in jail and
a fine of up to $1000.00.
So it looks pretty clear that the element of that crime was met and Davante might end up in prison for a bit…
By: TheAmericanTribune.com