A video in which a U.S. Customs and Border Patrol agent appears to be fist-bumping a newly arrived illegal alien has sparked outrage as daily border crossings continue to surge.
Texas Governor Gregg Abbott has instructed the Texas National Guard and other state law enforcement agencies to set up physical barriers along the border — including razor wire fencing — in an attempt to halt the flow of migrants. This has repeatedly led to clashes with the Biden Administration, which has filed a number of lawsuits claiming that Texas is violating federal law.
On numerous occasions, U.S. Customs and Border Patrol personnel have been seen cutting holes in fencing in order to allow streams of illegal aliens to enter the country.
Border Patrol agents cut the wire for migrants to enter through the southern border unhindered. Make this make sense. pic.twitter.com/4FTCvBVc7i

— Ian Miles Cheong (@stillgray) September 30, 2023
On Thursday, the Daily Caller reported that Border Patrol agents had again cut holes in razor wire fencing in the Eagle Pass area.
A number of migrants could then be seen streaming over the border, with many stopping to thank the Border Patrol agents for letting them in. One new arrival even fist-bumped one of the agents as he entered.
Border Patrol cut open border fences. Now they're fist-bumping the illegals.

WTF is happening? pic.twitter.com/Dg3nZO17bQ

— End Wokeness (@EndWokeness) September 29, 2023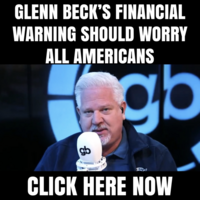 The number of illegal aliens in Border Patrol custody surpassed 22,000 on Tuesday, according to Customs and Border Patrol figures. The vast majority of those in custody will be given notices to appear for a court hearing before being released into the wider United States as part of the Biden Administration's expanded parole program.
Illegal aliens will soon receive ID cards that contain their names, relevant personal information, and a bar code that will allow them to access information about their court proceedings.
In total, nearly two-million illegal aliens continue to stream over the southern border every year under the Biden Administration, setting new records. Critics have blamed the crumbling situation at the border on lack of enforcement from ICE, as well as the parole program.